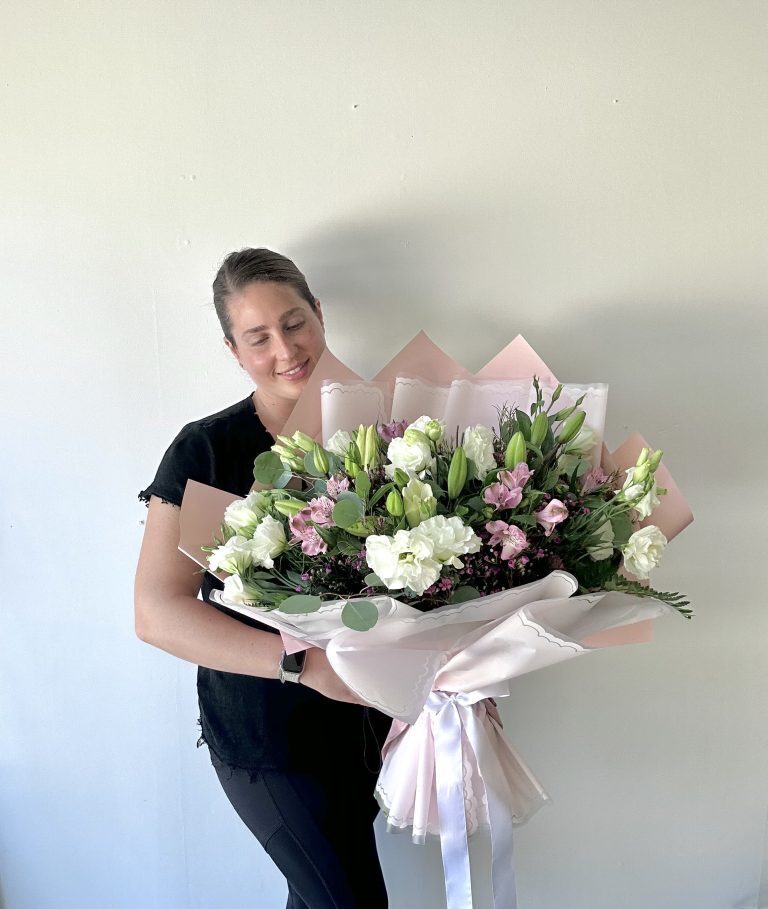 M&M Flowers Celebrates First Anniversary in Floral Boutique Business
It plans to expand to other cities in Santa Clara County this year.
M&M Flowers, a fast-growing flower delivery services boutique, is pleased to share that it is celebrating its first anniversary this year. It also has plans to expand to other cities in Santa Clara County and increase its client base. The boutique offers flower delivery services to customers in San Jose and the South Bay Area. It specializes in custom handmade gifts and flower gift baskets.
Designing a bouquet is an art, but turning it into a meaningful gift is something that M&M Flowers has mastered. M&M Flowers will create a floral gift and deliver it to any home, office, or anywhere in San Jose. It only delivers the freshest flower gifts on any day of choice. Be it birthdays, anniversaries, weddings, or receptions, this florist shop is ready to design custom floral gift baskets for any occasion. From stunning arrangements to thoughtful baskets, this place has something for every event. Whether congratulating someone at work on their promotion, appreciating an employee for their special involvement in a project, or giving a graduation gift to your daughter or a surprise gift to your girlfriend, do it right with the flower delivery services of M&M Flowers.
This boutique was started as a hobby by the owner with a goal of bringing the customer's imagination to life while respecting their requests and needs. This dedication to clients' needs and special focus on what they want has brought immense success to M&M Flowers in the first year of its operations. Establishing long-term relationships and sharing values not just with the customers but with the staff is always the top priority here. Quality always comes first, and every customer who does business with these florists will experience the same level of quality in their bouquets and floral gift baskets.
M&M Flowers has received 5-star ratings and reviews for its incredible service. Customers have nothing but positive things to say about May and her team.
"I wanted to order a flower bouquet. I found M&M flowers, and May offered me the flower box instead. I'm so glad she offered it. It looked amazing! Thank you, May. I will recommend it to family and friends," said Yossi A., a happy customer from Modesto, CA.
From floral letters to flower arrangements in vases, flower boxes with a soft toy and chocolate treats to flower and cake arrangements, there are many amazing ideas available here for gifting your loved ones.
To learn more, visit https://mnmflowers.com/service-areas/
About M&M Flowers
M&M Flowers was started in 2022 by May, a florist and flower enthusiast. She started this as a hobby, but it became a full-time business. The boutique now offers a wide range of bouquets in exotic floral arrangements for all occasions. It delivers the freshest flower gifts on or before the day of the occasion. It currently serves customers in Santa Clara, Mountain View, Sunnyvale, Fremont, Los Altos, Palo Alto, Cupertino, Saratoga, Campbell, Los Gatos, and Milpitas.
###

Media Contact
May – M&M Flowers
Address: 1126 Lincoln Ct Unit 1, San Jose, CA 95125
Phone: 408-802-8874
Website: https://mnmflowers.com/
Email: Jose@salazarbzd.com
newsroom: news.38digitalmarket.com