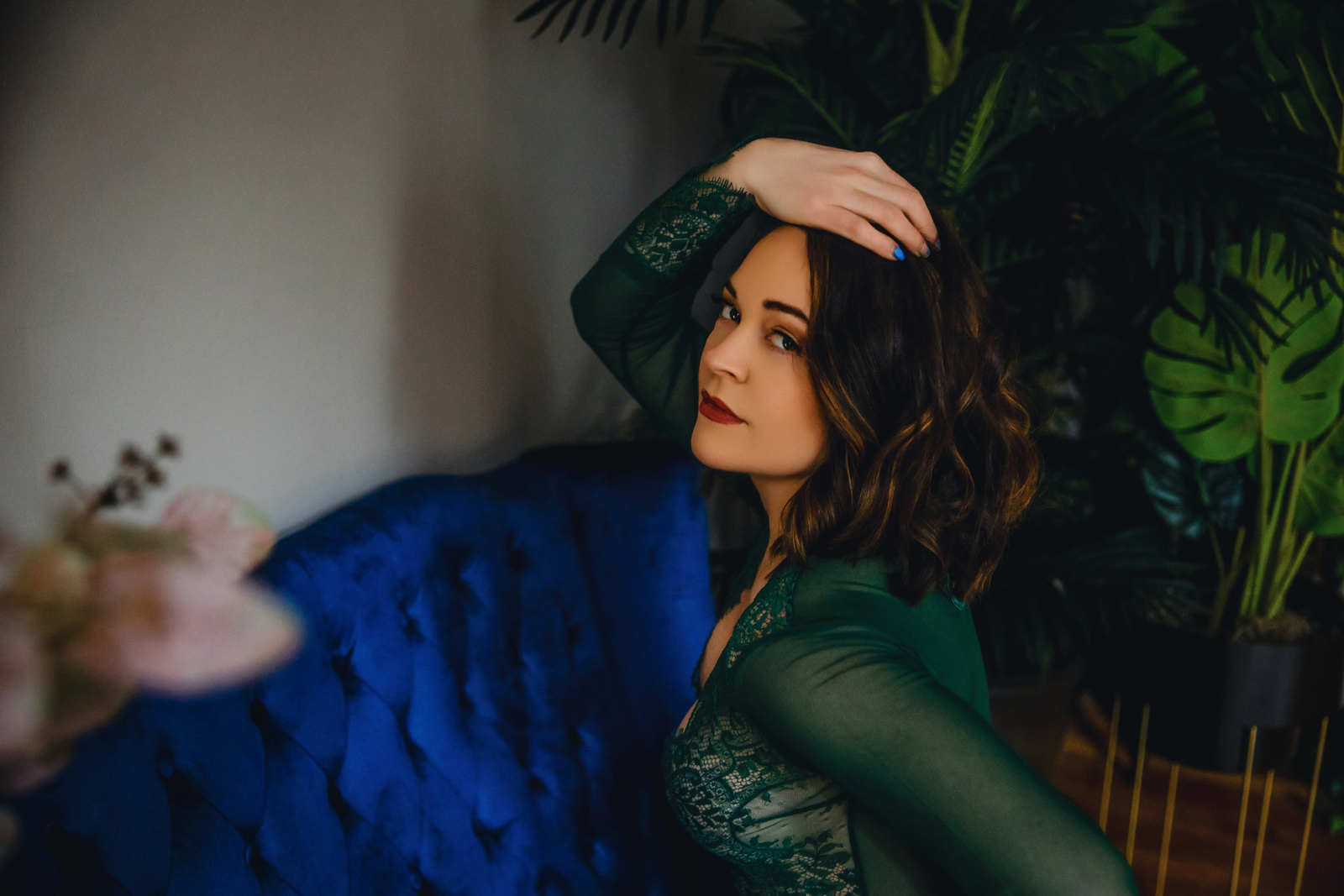 Naomi Hormann Attends the Association of International Boudoir Photographers Event in Boston
Indiana's leading luxury boudoir photographer shares insights about the event and key takeaways.
Naomi Hormann, Indiana's leading luxury boudoir photographer, is pleased to share that she recently attended the Association of International Boudoir Photographers (AIBP). AIBP is a community for photographers that aims to help these professionals enhance their craft, understand how to build a successful business, create a network with colleagues, and explore the world of educational references. The much insightful workshop lasted for five days in Boston. Naomi got the opportunity to meet photographer educators from around the world. The major part of the discussions was on posing, studio lighting, and the business in general.
The AIBP event was sponsored by some of the premier brands in the photography industry. The sponsors include editing companies, wing designers, and companies that offer studio lighting, album labs, and many others. It was a great opportunity for Naomi Hormann to network with top boudoir photographers, collaborate, and share innovative ideas. It was an equally lucrative opportunity for her studio, Boudoir by Naomi, as it has become quite evident that boudoir photography is a thriving industry and that professional photographers should consider expanding their forte. AIBP constantly conducts workshops and events throughout the year to help photographers hone their skills. The community is also seen discussing various topics outside of photography, such as maintaining a healthy work-life balance, with members sharing their experiences and insights.
Naomi Hormann is involved in full-time boudoir photography and serves the communities of Indiana, Kentucky, Michigan, Ohio, and beyond. Her expertise lies in connecting with empowering women in sensual, intimate, and luxurious sessions. These are not the average sessions. At Boudoir by Naomi Studio, clients get to pose in the most comfortable, classy, casual, sultry, and pleasant ambiance. Naomi is a quirky third-generation photographer with the talent to bring the most timid client out of her comfort zone.
What makes Naomi Hormann the best in the industry is her passion for showing women their true beauty.
"Naomi was amazing! She made me feel like an absolute queen! I felt so glamorous," said Jennifer Chase, a happy client.
Boudoir is not limited. It is for every type of woman with a different shape or size. And the best thing, no one is required to have boudoir experience before stepping into the studio of Boudoir by Naomi. It is where women get inspired and will start to love their bodies no matter their age or phase in life. Wives, mothers, sisters, and grandmothers, this studio is for every woman who wishes to celebrate womanhood in the most authentic way.
To learn more, visit https://www.boudoirbynaomi.com/experience/.
About Boudoir by Naomi
Boudoir by Naomi is a studio specializing in Boudoir photography. Started by Naomi Hormann, Indiana's leading luxury boudoir photographer, this studio provides a true boudoir experience for women in Indianapolis, Brown County, Columbus, Bloomington, Louisville, Franklin, and surrounding areas.
###
Contact
Naomi Horman – Boudoir by Naomi
Address: 624 3rd St STE 202, Columbus, IN 47201
Phone: 812-505-4810
Website: https://www.boudoirbynaomi.com/
newsroom: news.38digitalmarket.com