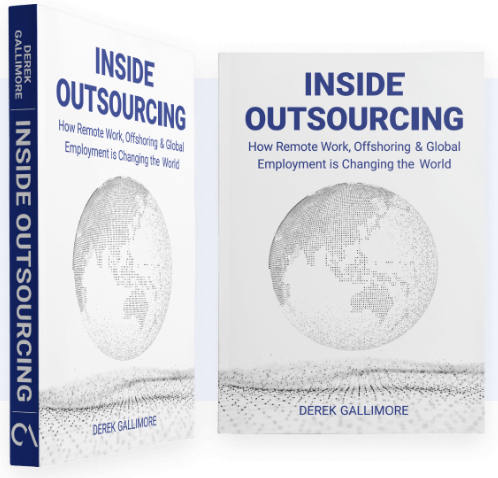 OutsourceAccelerator.com Officially Acquires Modernesse.com, Welcomes Readers
An Online Resource Center Offering Over 5000 Articles and 350 Podcasts on Outsourcing, Workspace and More
OutsourceAccelerator.com, #1 outsourcing authority, is pleased to announce that they have acquired Modernesse.com and welcome all the loyal readers. This website currently holds over 5000 articles and 350 podcasts focusing on outsourcing, workspaces, business transformation, and more. Outsource Accelerator is the expert in the implementation of Business Process Outsourcing. The website has a comprehensive directory with more than 3000 BPO companies. All this helps businesses learn more about the process and engage. OA has helped several businesses build and operate offshore teams. Their clients come from different niches with an employee base of 20-500.
Derek Gallimore, Founder, and CEO of Outsource Accelerator have been in business for more than two decades now, with seven years in outsourcing alone. With significant operations in Manila, Philippines, Derek has worked and lived in five different countries and traveled across the globe educating businesses on how outsourcing can be the biggest game changer for their operations. There are a lot of myths associated with outsourcing, but Derek believes that outsourcing can be a positive force that can democratize, generate and produce a lot of opportunities.
From a business standpoint, outsourcing can be a cost-effective means of expanding into new global markets, thereby increasing opportunities and revenues. The revenue thus generated can be used to provide better services or products to the clients. Outsourcing allows multinational corporations to concentrate on higher-value contributions while outsourcing lower-skilled functions to centers where the costs are extremely low. Not to forget, the growing opportunities this process presents to people in developing countries. It is not just a process where businesses are trying to reduce costs but also a pathway toward distributing wealth evenly among all nations.
It is not just the large corporations that are being benefited from outsourcing. Even small businesses are exploring the potential of outsourcing their businesses. New businesses can be set up faster in a different country in a matter of hours. Thanks to workspaces that can be easily set up in a guest country with as few as five employees. Entrepreneurs who wish to expand their geographical footprint can now establish their international presence in any country. Outsource Accelerator helps businesses do just that.
Outsource Accelerator is an independent outsourcing resource with over 5000 pages of press releases, articles, guides, and white papers. It is also the #1 outsourcing sector podcast that releases new content through its "Outsource Accelerator Podcast". The website also consists of an authoritative BPO directory as the best reference point for BPOs in the Philippines and other developing countries. OA operates with a dedicated crew of outsourcing experts and professionals who strive to implement and optimize outsourcing and offshore staffing solutions efficiently.
To learn more, visit https://www.outsourceaccelerator.com/derek-gallimore/
About OutsourceAccelerator.com
Outsource Accelerator is the expert in helping businesses transform with outsourcing. OA is the #1 outsourcing authority providing a transparent, trusted, and independent marketplace connecting businesses worldwide to the Philippine outsourcing industry.
###
Contact
Outsource Accelerator
Phone: +44-033-022-33792
Website: https://www.outsourceaccelerator.com
newsroom: news.38digitalmarket.com

This content is published on behalf of the above source. Please contact them directly for any concern related to the above. 
This press release may contain forward-looking statements. Forward-looking statements describe future expectations, plans, results, or strategies (including product offerings, regulatory plans and business plans) and may change without notice. You are cautioned that such statements are subject to a multitude of risks and uncertainties that could cause future circumstances, events, or results to differ materially from those projected in the forward-looking statements, including the risks that actual results may differ materially from those projected in the forward-looking statements.