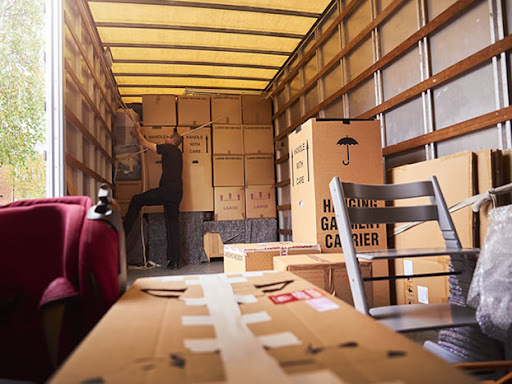 Packing Service, Inc. Gains Reputations as One of the Most Trusted Crating Companies
Offering On-Site Crating Services with Custom Made Wooden Crates and Boxes
Packing Service, Inc. gains a reputation as one of the most trusted crating companies and helps businesses move their crates safely both domestically and internationally. PSI takes this opportunity to share a few benefits of hiring a professional packing company. The first and foremost benefit is that they offer complete assistance with regard to packaging, crating, and labeling the items so that they remain intact and safe throughout the transportation. These professionals use only high-quality packing materials to ensure the contents in the boxes are safe. Hiring a professional will also save a lot of time wherein people can avoid spending time doing things by themselves.
The second benefit is that customers can have a seamless experience with expert packers, movers, and crating specialists doing the job in the most efficient manner. Whether it is a local, long-distance, or interstate, a professional packing company has the logistics to handle a move, a packing, or crating job with ease. The third most important benefit is that customers can also experience services with customized quotes. Since, Packing Service, INC. is a full-service moving and packing company, they strive to make it as cost-effective as possible for their customers. Those using services of PSI on a regular basis can also avail themselves of special price packages. Alternate service providers are also offered to the customers such as third-party packers, movers, and delivery partners.
Packing Service, Inc. is one of the most reputed packings and crating companies known for its international standards in crating. The packing company builds its own custom wooden boxes on-site. They can build crates for furniture, machines, industrial equipment, and any other items regardless of their weight or size. The crates will be customized as per the specifications. The company uses the best quality wood for crating. Only the best personnel with at least one year of experience are sent to the on-site location to ensure a job well done. The crates will also be loaded and shipped both nationally and internationally.
PSI offers different crating services at flat rates: wooden crates, wooden boxes, commercial crates, residential crates, box crating, re-usable crates, knock-down crates, display crates, international and domestic crates, electronics and IT equipment crating, computer crates, furniture crates, art, and antique crates, museum-grade crates, on-site and off-site crating, floating crates, palletizing and heavy machinery crates, animal transport crates are the most popular. Name it and these experts can build a crate for anything, specifically tailored to the dimensions of the contents. Apart from crating, the company also specializes in palletizing especially for industrial machinery, electronics, oversized furniture, and large and valuable items. They also prepare these items for shipping to the destination domestic or international.
Visit https://www.packingserviceinc.com/professional_crating_services_company.php to learn more.
About Packing Service Inc.
Packing Service, Inc. is a professional packing company expert in packing, crating, palletizing, loading, and shipping services to almost every city and every state in the United States. Packing Service Inc. provides world-class packing solutions, which ensure your valuables arrive in perfect condition. As one of the reputable box shipping companies, PSI provides a variety of services including crate packing, loading and unloading, wooden crate packing, palletizing, house moving, and nationwide shipping services.
###
Contact
Packing Service, Inc.
Phone: 1-888-722-5774
Website: https://www.packingserviceinc.com/
newsroom: news.38digitalmarket.com

This content is published on behalf of the above source. Please contact them directly for any concern related to the above. 
This press release may contain forward-looking statements. Forward-looking statements describe future expectations, plans, results, or strategies (including product offerings, regulatory plans and business plans) and may change without notice. You are cautioned that such statements are subject to a multitude of risks and uncertainties that could cause future circumstances, events, or results to differ materially from those projected in the forward-looking statements, including the risks that actual results may differ materially from those projected in the forward-looking statements.