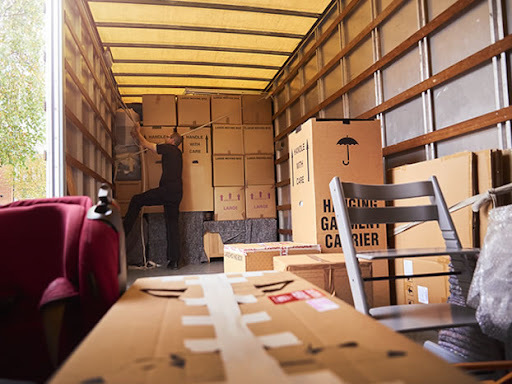 Packing Service Inc., Professional Packing Company shares Tips on Choosing Right Packing Service
Experts in Local Residential & Commercial Moving, Long Distance Moving, Packing & Unpacking, Labor Only Services
Packing Services Inc., the packing and crating specialists are pleased to provide tips on choosing the right packing and moving company. Packing boxes is an extremely crucial task to ensure that the goods are packed and transported safely and safely. While most companies and individuals do it themselves, it is always better to hire a professional-grade packing company, especially if the consignment is huge and has heavy or delicate items. So, here are a few tips for choosing a reliable company for packing and moving needs.
Read the Customer Reviews – It is important to go through the customers' reviews as most decision-making happens here. The reviews are posted by customers who have already used the company's services, and they share their experiences which are primarily unbiased and impartial. PSI, the professional packing company has a proven track record of getting these unbiased reviews from their clients.
Go with a company that provides multiple services. These companies will be able to offer affordable rates because they have a distributed logistics network. Those shipping outside of the country can benefit from packaging, moving, and shipping. PSI is one of the few box shipping companies that offer all the services involved in transporting goods.
Conduct detailed research – Hiring a different packing and moving company for every consignment is not a practical approach. The best way, to begin with, is to conduct research about the company, ask a local expert, find out if the company is affiliated, check if the website can provide more information on the business, etc. This step is crucial in hiring a company and retaining it.
PSI is a professional packing company that offers a wide variety of packing and moving services, including cross-border and long-distance moving. Packing boxes is their forte and is done by well-trained packers, and it is a one-stop shop for all things packing and shipping. With a 97% customer satisfaction rate, PSI is equipped to handle all the tasks and is not limited to packing boxes, machinery, and equipment packing; packing mirrors and antiques; packing crystals to fine china; loading the PODS, containers and rental trucks, and more. They have been in this business for over a decade now and have become popular for their excellent services.
To learn more visit https://www.packingserviceinc.com/nationwide_shipping_services.php
About Packing Service Inc.
Packing Service, Inc. is a professional packing company offering packing, loading, crating, palletizing, and shipping services to almost all the cities and states in the USA. As one of the most reputed box shipping companies, PSI offers a wide range of services including packing boxes, loading and unloading, wooden crating, palletizing services, moving services, and nationwide shipping.
###
Contact
Packing Service, Inc.
Phone: 1-888-722-5774
Website: https://www.packingserviceinc.com/
newsroom: news.38digitalmarket.com

This content is published on behalf of the above source. Please contact them directly for any concern related to the above. 
This press release may contain forward-looking statements. Forward-looking statements describe future expectations, plans, results, or strategies (including product offerings, regulatory plans and business plans) and may change without notice. You are cautioned that such statements are subject to a multitude of risks and uncertainties that could cause future circumstances, events, or results to differ materially from those projected in the forward-looking statements, including the risks that actual results may differ materially from those projected in the forward-looking statements.