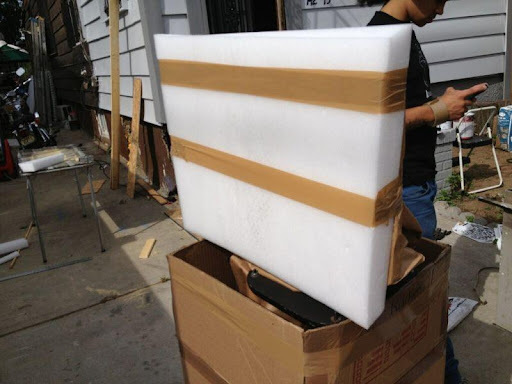 Packing Service Inc. Shares Tips for Safe Packing
Providing Cost-Effective Solutions to Cater to Varied Shipping and Moving Needs
Packing Service INC., leaders in on-site packing and shipping services, share tips for safe packing. They have been offering professional shipping and moving services for almost two decades now. And they understand how important and difficult it is to achieve 100% customer satisfaction. One of the major reasons for their business success is their impeccable packing services. This is where they set themselves apart from others in the industry. Their impressive packing skills and the materials used ensures that the items are safely transported to their destination. With the experience gathered in the many years, PSI likes to share a few tips for safe packing. This information will help customers understand what to expect from their packers in the next project.
Prepare before packing – The first tip is to prepare before packing. Always start by de-cluttering and getting rid of things that are unnecessary or not working or are no longer in use. Anything that is not used for six months doesn't deserve to be in the house. One can make three categories and arrange the things accordingly – keep, donate and sell. Items of sentimental value are hard to let go but if they are going for a good purpose, there is no better way to honor them. However, always double-check these boxes to ensure nothing valuable or useful is thrown away.
Choose the Right Boxes – Items should be packed in the right boxes. Clothes do not need sturdy boxes, and cardboard boxes should be enough. There are palletizing boxes that can be used to keep decorative items or fragile items. These specialized boxes and custom crates will keep the goods safe especially if they need to be transported long distances.
Pack to Unpack – Sometimes people pack things in a hurry, and they just dump all the things in one box thinking that it doesn't matter much. But the fact is that unorganized packing and no labeling make it a messier project. Label and color code the boxes either according to the room or utility. Numbering is also a great way to avoid missing the boxes.
Follow a Packing Method – Things should always be packed vertically for a lot of reasons. Storage becomes easy, movers can carry the boxes better, and layering the items vertically means easy access. Books or dinnerware can be packed vertically, and paper or foam can be placed in between the fragile items inside the box. Shrinkwrapping may be considered for long-distance moves.
PSI is a company that offers custom crating services and packing services. They are readily available for any kind of on-site packing request for commercial and residential clients. They offer nationwide and international shipping services.
To learn more visit https://www.packingserviceinc.com/nationwide_shipping_services.php
About Packing Service Inc.
Packing Service, Inc. is a professional packing company expert in packing, crating, palletizing, loading, and shipping services to almost every city and every state in the United States. Packing Service Inc. provides world-class packing solutions, which ensure your valuables arrive in perfect condition. As a reputable box shipping company, PSI provides various services including crate packing, loading and unloading, wooden crate packing, palletizing, house moving, and nationwide shipping services.
###
Contact
Packing Service, Inc.
Phone: 1-888-722-5774
Website: https://www.packingserviceinc.com/
newsroom: news.38digitalmarket.com

This content is published on behalf of the above source. Please contact them directly for any concern related to the above. 
This press release may contain forward-looking statements. Forward-looking statements describe future expectations, plans, results, or strategies (including product offerings, regulatory plans and business plans) and may change without notice. You are cautioned that such statements are subject to a multitude of risks and uncertainties that could cause future circumstances, events, or results to differ materially from those projected in the forward-looking statements, including the risks that actual results may differ materially from those projected in the forward-looking statements.