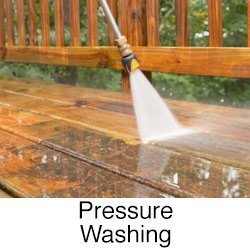 ProClean Services Provides Assistance And Guidance For IDA Recovery In New Orleans
Renowned Pressure Washing and Cleaning Service In NOLA comes to the rescue of people in the area
ProClean Services, known as the top pressure washing and Cleaning Service In NOLA, has offered assistance and guidance to people in the region as they recover from the impact of hurricane IDA.
For over two decades, the family-owned and operated business has been offering versatile cleaning services to home and commercial property owners in New Orleans and nearby Louisiana regions. Its long list of loyal clientele speaks volumes about the quality of services offered by the company. ProClean Services has also consistently built and strengthened its bonds with clients and communities in the region, which makes it a trusted name amongst them.
Many in the communities have been left devastated by the impact of Hurricane Ida that hit recently. It is the second most damaging hurricane to hit the state of Louisiana after Katrina in 2005. Many have lived through the traumatic experience, not only its immediate impact but the long-standing aftermath as well. These long term impacts can take a huge toll on people's wellbeing, belongings, and livelihoods as well.
It has also been seen that in the past people have ended up paying up a lot more than necessary or making do with mediocre solutions due to lack of access to expert information. It ended up causing further damage to their properties and belongings. To avoid that, the trusted Pressure Washing Company In New Orleans has sprung into action by offering guidance and assistance to those looking for IDA recovery solutions.
Over the years, ProClean Services has become the one stop cleaning service for residents and business owners in the area. It offers a wide range of services including window cleaning, pressure washing, gutter cleaning, air duct cleaning, tile and grout cleaning, and more. It is also the leading Pressure Washing Service in New Orleans because of its state-of-the-art equipment and products, and a well-trained team of professionals.
It has now brought that expertise to home and commercial property owners hit by the impact of IDA. They can benefit from the guidance offered by ProClean Services to ensure that the damage is minimized as much as possible. The company is offering easy recovery tips that could be everything some of the residents of the area could need to get back on track. But the company is also going beyond that by offering assistance to people of NOLA.
It's time to take the best measures promptly to ensure that the condition of precious belongings including carpets, and properties on the whole, doesn't deteriorate further. People of NOLA who have suffered because of the damages caused by IDA can do just that with the help of guidance and assistance provided by ProClean Services.
About ProClean Services
ProClean Services is a family-owned and operated company that has been offering the best, friendly, affordable, and wide range of cleaning solutions to people in New Orleans and nearby Louisiana areas since 1999.
###
Media Contacts:
URL: https://procleannola.net/
Phone: (504) 616-4313
Address: 1830 Hermosa Street, New Orleans, LA 70114