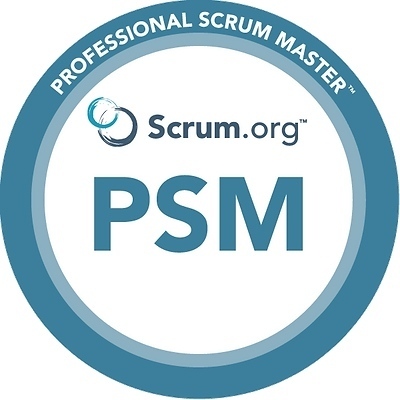 Professional Scrum Full Series Webinars Released by Rebel Scrum
Rebel Scrum has released a series of webinars on professional scrum on its official website. The professional scrum webinars are an excellent source of information for brands and businesses.
Rebel Scrum has announced the release of professional scrum webinar series to educate brands and businesses about the scope of scrum and the Agile frameworks. The company shared the webinars on the official Rebel Scrum website to give viewers a chance to step inside the world of Agile and Scrum.
Currently, visitors can watch the three professional scrum webinars released by the company so far. They are conducted by Mary Iqbal, a certified Professional Scrum trainer and coach with Scrum.org. Readers interested in attending upcoming webinars can join the Rebel Scrum email list to keep abreast of any new developments or be alerted as soon as a new video is made available.
The first professional scrum webinar is titled "How the Scrum Values can Help Companies Practice Professional Scrum". During the webinar, the trainer introduces the five values fundamental to any successful Scrum implementation. Each value is discussed in detail, and attendees will learn how they benefit the team's productivity. This webinar also explains what mechanical scrum is and how it impedes the overall production process.
The next webinar is "Common Scrum Myths and How to Correct Them!". The professional scrum webinar discusses the 2020 Scrum Guide. Here, attendees gain an understanding of established Scrum guidelines for teams to meet their objectives. Teams may adopt practices that limit or thwart the advantages of the Scrum framework as a result of myths about it. During the webinar, Mary Iqbal addresses some prevalent myths about Scrum and discusses methods to dispel them.
The final professional scrum webinar is titled "Stop Pretending to Be Agile!" The webinar sheds light on why many teams are still struggling in the midst of Agile's meteoric rise in popularity. The Professional Scrum Trainer explains the common signs of false Agile practices and how to stop using these inconsistent practices using logic and reason.
Readers interested in watching all the previously released webinars and registering for the upcoming events can visit the Rebel Scrum official website at https://www.rebelscrum.site/. The website also allows visitors to sign up for several registered Scrum.org courses for Professional Scrum.
A Rebel Scrum spokesman introduced Ms Iqbal, the Scrum trainer conducting the webinars, and what the attendees will be able to learn during these webinars in the following words: "Mary Iqbal, our resident Rebel Scrum trainer and speaker extraordinaire, is no stranger to anyone who has even passing knowledge about Agile frameworks. She is a certified professional scrum trainer and has trained over a thousand people in Agile, Scrum, and Kanban. She single-handedly guided over 60 teams through successful Agile transformations. She excels at involving viewers in her webinars while imparting exceptional Scrum knowledge and comprehension. Attendees at each webinar will gain much-needed knowledge about using professional Scrum to increase team productivity and service value and be warned of the pitfalls of mechanical Scrum practices."
About Rebel Scrum
Rebel Scrum is an organization that helps teams handle complex, multi-step projects transform into an Agile force with competent tools, mindset, and approaches using the Scrum Framework. The trainers at Rebel Scrum have developed efficient training programs and certified Scrum courses that provide a firm foundation for implementing Scrum in the organizational structure. Depending on the scope of the project and the requirements, users can choose between public and private training sessions. Each training program is dynamic, engaging, and hands-on, without emphasizing reading from books or memorizing terms.
###
Media Contact
Rebel Scrum
Phone: 414-482-5562
Web: https://www.rebelscrum.site/
newsroom: news.38digitalmarket.com

This content is published on behalf of the above source. Please contact them directly for any concern related to the above. 
This press release may contain forward-looking statements. Forward-looking statements describe future expectations, plans, results, or strategies (including product offerings, regulatory plans and business plans) and may change without notice. You are cautioned that such statements are subject to a multitude of risks and uncertainties that could cause future circumstances, events, or results to differ materially from those projected in the forward-looking statements, including the risks that actual results may differ materially from those projected in the forward-looking statements.