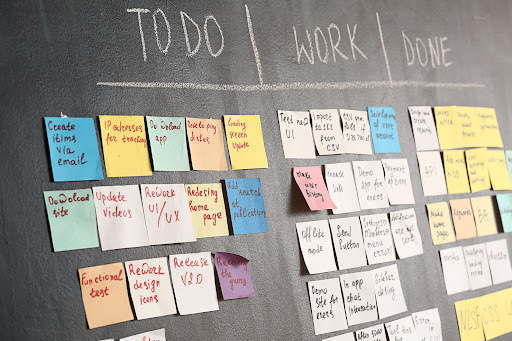 Professional Scrum Master Training Course Live Training Announced By Rebel Scrum
Rebel Scrum has announced the launch of the Professional Scrum Master Training Course. The two-day course will begin on November 12th, 2022. Participants can attend the live sessions online.
Rebel Scrum, the leader of Scrum framework training resources, has announced an online Professional Scrum Master training course being held over the weekend in November. The company also provided additional information, stating that the training will be held in two separate sessions via online live Zoom sessions on Saturday, November 12th, and Sunday, November 13th, 2022.
People who have dabbled in the world of the Scrum framework know the benefits of applying its techniques for maximizing productivity. Rebel Scrum is now offering a training course for those interested in taking their Scrum skills to the next level. The Professional Scrum Master training course is the perfect opportunity to not only brush up on their previously learned Scrum methodologies but also learn a fresh approach to Scrum with the Rebel Scrum Master Trainer herself, Mary Iqbal.
This training session will provide participants with significant learning opportunities and insights. The guidelines and (empirical) process theory underpinning the mechanics, standards, and roles of the Scrum framework are all covered in the scheduled Professional Scrum Master training. It is the most up-to-date course for effective Scrum Masters, and it will immensely help anyone who supports the effectiveness and productivity of any software development team.
It is an advanced course and can only be completed by those who have prior knowledge and experience working with the Scrum framework and applying its techniques for increasing productivity. This training course includes two days of instruction sessions, a one-time free attempt to win the certification for Professional Scrum Masters Part I, a course workbook, and completely free access to the slide deck and any study materials used by the trainer during the course. Participants will also receive a 40% discount on the Professional Scrum Masters Part II certification attempt.
Readers interested in signing up for the training course can view all the relevant details on the Rebel Scrum official website at https://www.rebelscrum.site/. Readers are reminded once again that the training course is not intended for anyone new to the Scrum framework. Beginners can benefit by signing up for the Applying Professional Scrum class.
A Rebel Scrum representative explained the motivation for creating the online training course and what trainees can expect to learn from it.
"We at Rebel Scrum have witnessed firsthand the wonders of implementing the Scrum framework. The project management capability and eliminating most, if not all, the friction involved with the process. And that is why this Professional Scrum Master training, conducted by the Scrum guru Mary Iqbal herself, is the best thing any company or entrepreneur can do for their brand. We have decided to opt for convenient online Zoom sessions to reach an even wider audience, and we hope that even more people can unleash their true potential by using the Scrum Framework."
About Rebel Scrum
Rebel Scrum is an organization that helps teams handle complex, multi-step projects that transform into an Agile force with competent tools, mindset, and approaches using the Scrum Framework. The trainers at Rebel Scrum have developed efficient training programs and certified Scrum courses that provide a firm foundation for implementing Scrum in the organizational structure. Depending on the scope of the project and the requirements, users can choose between public and private training sessions. Each training program is dynamic, engaging, and hands-on, without emphasizing reading from books or memorizing terms.
###
Media Contact
Rebel Scrum
Phone: 414-482-5562
Web: https://www.rebelscrum.site/
newsroom: news.38digitalmarket.com

This content is published on behalf of the above source. Please contact them directly for any concern related to the above. 
This press release may contain forward-looking statements. Forward-looking statements describe future expectations, plans, results, or strategies (including product offerings, regulatory plans and business plans) and may change without notice. You are cautioned that such statements are subject to a multitude of risks and uncertainties that could cause future circumstances, events, or results to differ materially from those projected in the forward-looking statements, including the risks that actual results may differ materially from those projected in the forward-looking statements.