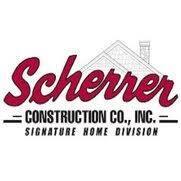 Racine County Gets a New $50 Million Manufacturing Facility
Scherrer Construction has partnered with Excel Engineering, an international firm, to build the manufacturing facility. The project will be a first for Excel Engineering on US soil.
Racine County, Wisconsin – Construction of the new manufacturing facility comes at the cost of $50 million. However, the new facility in Racine County will mean many more jobs after the project's construction ends and the facility is operational. Scherrer Construction has partnered with Excel Engineering to build what is a more than 80,000 SF 2-story facility. The structure will include 10,000 sq/feet of office space, in addition to more than 55,000 square feet of freezer and production space.
Construction of the facility is being overseen by Scherrer Construction. The company is also responsible for coordinating the entire manufacturing process to ensure max productivity and needed efficiency. Construction of the project originally began in November 2020 and is expected to be completed sometime during the first quarter of 2022.
Racine County is often considered one of the main manufacturing hubs of the United States. It is also home to one of Foxconn's largest manufacturing facilities employing hundreds of locals. However, with the collapse of the tourism industry caused by widespread COVID-19 restrictions, there is a dire need to create new jobs, and the new manufacturing facility may be exactly what is needed.
"We certainly look forward to working with our clients. Excel Engineering is an excellent partner, and we think they are doing a wonderful job with the project. We are excited for this new addition to Racine County as we expect it will create much-needed jobs in the county." Said a spokesperson for Scherrer Construction.
He added, "The facility is going to be state of the art, and it's going to be a symbol of excellent engineering and construction."
About Scherrer Construction
<iframe width="560" height="315" src="https://www.youtube.com/embed/WAHDKlzrEkU" title="YouTube video player" frameborder="0" allow="accelerometer; autoplay; clipboard-write; encrypted-media; gyroscope; picture-in-picture" allowfullscreen></iframe>
Scherrer Construction employs over a hundred employees through Central and Southeast Wisconsin. The company's onsite crews include masons, superintendents, carpenters, laborers and cement finishers. The company offers general contracting and construction management services in various markets.
To find out more about Scherrer Construction, visit https://www.scherrerconstruction.com/


James E. Scherrer
President & CEO
601 Blackhawk Drive, P.O. Box 740
Burlington, WI 53105
P: (262) 539-3100
151411 Robin Lane, Suite 100
Wausau, WI 54401
P: (715) 804-0830