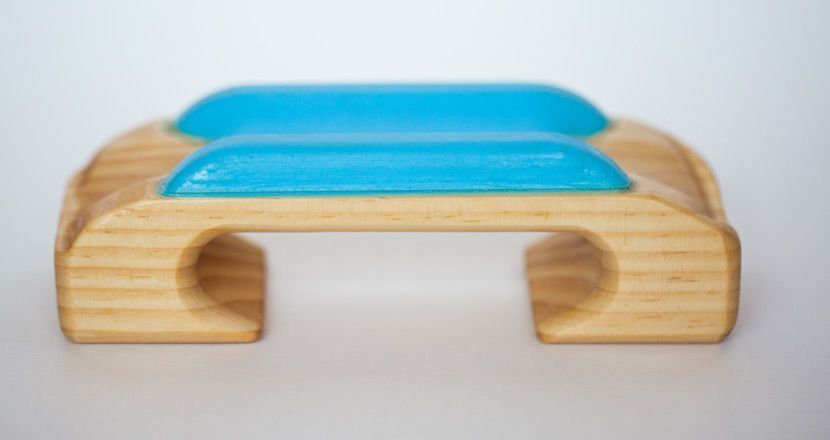 Redison Tech Introduces the new Anterior Assist Alpha
Redison Tech announced that the Anterior Assist Alpha is now better and easier to use when performing standing anterior and supine adjustments on patients of all sizes.
Anterior Assist Alpha, now available, makes it easier and more comfortable for doctors to perform supine and standing anterior adjustments on patients who are difficult to move. The tool, according to the company, Anterior Assist, "protects your body" while helping others because it reduces stress on the practitioner's body. In other words, practitioners don't need to "crush their fists" when performing supine or standing anterior adjustments, which have become some of the most commonly performed procedures.
Spinal manipulation can be challenging for many practitioners who aren't as strong to perform the procedure on often larger patients. Furthermore, the issue is compounded when the practitioner has to perform several similar procedures over the course of a single day. Over time the procedures can take their toll on the practitioner's hand or fist in this case. However, while several tools have been designed and sold over the years to help doctors, the fact is that they haven't proven as effective and are not that easy to use. That's why even in this day and age, many doctors continue to use their hands.
The most common approach to adjusting is to place the patient supine on a table, using the patient's body weight as additional force. It is an excellent approach to use the patient's own body weight for manipulation. However, it may not work for everyone, and that's where Anterior Assist Alpha, the latest chiropractic anterior thoracic adjustment tool, comes in. It is fast becoming a tool many chiropractors use, especially after seeing demonstrations of how effective it can be at transferring force and protecting the practitioner's hand. Less stress on the hands helps to prevent short and long-term injury.
Readers can find out more about Anterior Assist Alpha by visiting the brand's official website https://anteriorassist.com.
"Anterior Assist Alpha was designed by a chiropractic doctor after years of working with patients suffering from fist and hand pain. The tool has been in development for several years and has, over time, been refined. Today, we can safely say that Anterior Assist Alpha is a tool that every chiropractor should have. Not only does it help to protect their hand, but it makes the procedure a lot easier to perform." Said a representative from Redison Tech.
She added, "Anterior Assist Alpha has received an immensely positive response from the chiropractors who have already started using it. We hope to see an increasing number of doctors switching to the tool, especially since it makes them more effective while protecting their hands from injury. Furthermore, it is one of the most cost-effective tools you can invest in and which will ensure that you continue to offer a valuable service for years to come."
About Anterior Assist
Anterior Assist Alpha was created by Dr. Jeff Redenius DC, ATC, the owner of Redenius Chiropractic PLLC, and Nick Erickson, an engineer and the owner of Revel Innovations. The duo set out to create a real product that helped chiropractors across the world be more effective while protecting their hands.
###
Contact:
Redison Tech
Attn: Anterior Assist
119 E Main St. Lake City, IA 51449
Phone: 515-446-8919
Email for Media Contact: [email protected]
URL: https://anteriorassist.com/