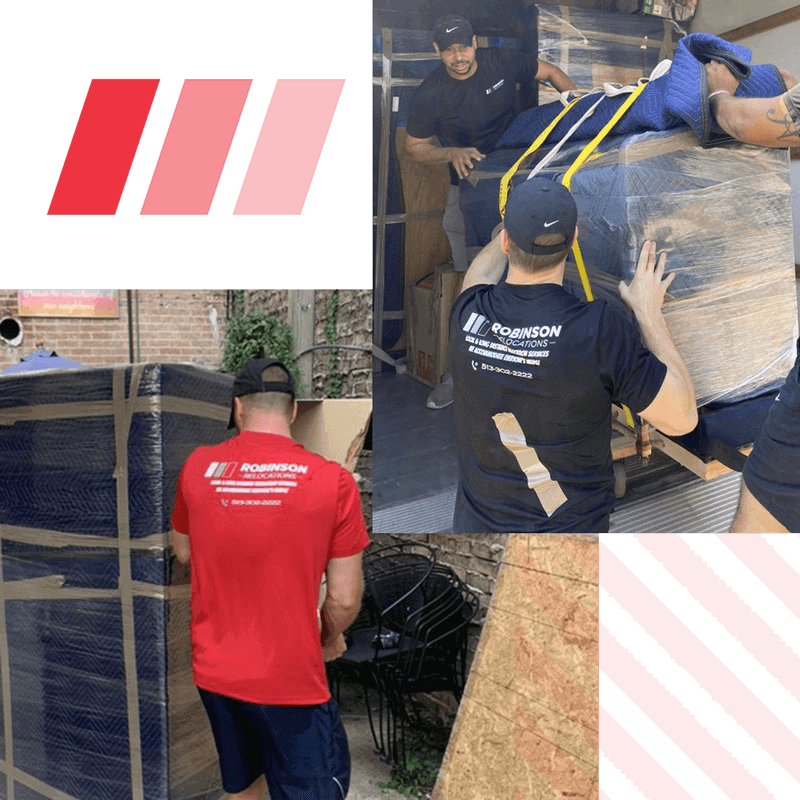 Robinson Relocations Moving Company Expands Services across Greater Cincinnati Region
Reputed Cincinnati Movers Offering Full Scale Local, Long Distance, Commercial and Residential Moving, Packing & Storage Services
Robinson Relocations, reputed Cincinnati movers are pleased to announce that they have expanded services across the Greater Cincinnati region. Customers can expect nothing but a full suite of professional and dependable moving services from this moving company. Considered the #1 moving company in Cincinnati, these movers are dedicated to making it as stress-free as possible. Their local moving services are designed to help customers take a load off their shoulders and minds. They help people organize a move of any size starting from packing to boxing, loading to unloading. The team offers a tailored moving estimate which is absolutely free of cost for local residential moves.
The Cincinnati movers come with years of experience in the moving industry. They are licensed and insured and specialize in both local and long-distance moves. Being in the industry for so many years, they know a thing or two about the most common challenges and also the solutions to overcome them. Customers can without a doubt hire this moving company and stay assured that their move is handled by professionals. Since no home is the same, the services will also be different and so will the moving quotes tailored to fit the moving requirements and budget. Customers can call the office for a free estimate and based on their needs, they can put together a more specific and accurate quote.
There are very few moving companies in Cincinnati that can master all tasks. And Robinson Relocations Moving Company is one of them. Apart from being expert movers, they are expert packers as well. There are times when people don't even know where to begin especially when it comes to packing. They spend their valuable weekends laboring instead of paying attention to pressing matters or spending their free time with family. All it takes is just a phone call and these packing experts will be at the front door with all the boxes and necessary wrapping and padding materials.
Whether it is moving a few blocks away or relocating to a totally new city, these Cincinnati movers can help with any short or long-distance move. Customer belongings will be safely transported and delivered on time. Coming to storage, this Cincinnati moving company also offers short and long-term storage solutions in climate-controlled facilities. The units are fitted with state-of-the-art insulation, heating, and cooling systems to keep the boxes in a controlled and comfortable environment. Whether it is storing seasonal clothing or wooden furniture, antiques, or musical instruments, there is a unit to meet any kind of storage requirement. The spacious units with high ceilings make it easy for the movers to move the items in and out of the unit.
To learn more visit https://robinsonrelocations.com/services/
About Robinson Relocations
Robinson Relocations is a full-service moving company serving various areas in Cincinnati, OH and Tampa, FL. The company specializes in residential and commercial moving, local and long-distance moving, labor-only services, packing, and storage services.
###
Contact
Robinson Relocations – Cincinnati, OH
Phone: 513-302-2222
Website: https://robinsonrelocations.com/
newsroom: news.38digitalmarket.com

This content is published on behalf of the above source. Please contact them directly for any concern related to the above. 
This press release may contain forward-looking statements. Forward-looking statements describe future expectations, plans, results, or strategies (including product offerings, regulatory plans and business plans) and may change without notice. You are cautioned that such statements are subject to a multitude of risks and uncertainties that could cause future circumstances, events, or results to differ materially from those projected in the forward-looking statements, including the risks that actual results may differ materially from those projected in the forward-looking statements.