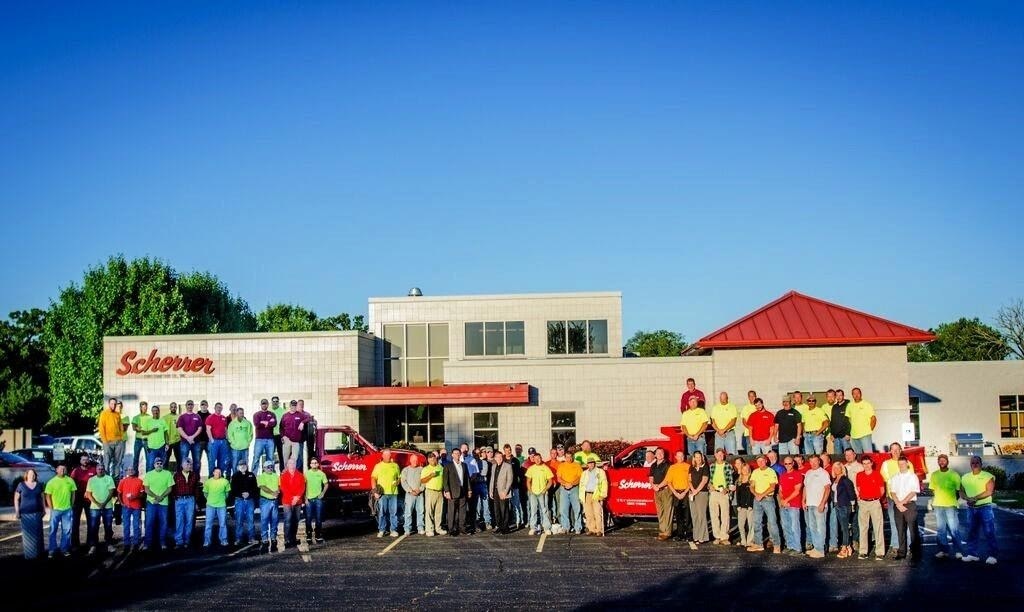 Scherrer Construction Co. Explains The Process And Benefits Of School District Building Upgrades
Scherrer Construction Co. published a blog post outlining the benefits of school district building upgrades and the processes that help maximize the advantages gained from adapted upgrades.
Scherrer Construction Co., a trusted brand in the construction industry, has worked with businesses and residents in Wisconsin for over ninety years. As of late, the business published an article identifying outlines for school district building upgrades that can benefit local schools and other educational institutions. These recommendations are based on years of experience providing construction services to local and national communities.
According to the experts at Scherrer Construction, classroom teaching structures and technology are rapidly evolving. Therefore, school districts must constantly assess long-term strategies and maintenance requirements. The article outlines the areas where educational institutions can benefit from investing in structural improvements.
Low-maintenance and energy-efficient alternatives to traditional structures:
It includes changing floors, sidings, windows, roofs, as well as mechanical, electrical, and plumbing systems to offer a better, more sustainable alternative with the advantage of using modern construction materials.
Increased protection for all students, teachers, and parents:
Safety and security modifications may often include securing entrances and reinforcing the main offices. Furthermore, safety upgrades also imply adding or improving accessible services to meet updated regulatory models.
Adaptable furniture and rooms to reduce expenses:
Adaptable furniture and rooms in art, music, and scientific research facilities are a great change. These pieces can be altered and repurposed to match the needs of particular classrooms or even individual projects. This allows students to study and work individually or as a group while being supervised by comparatively fewer instructors.
Up-to-date technology and media centers:
STEM classrooms and labs offer several advantages over traditional setups. These serve as multi-purpose media centers, accommodating students' education and research objectives.
Specialty classrooms for non-curricular subjects:
Non-traditional social science classes are a growing trend at educational institutes as schools focus on job exploration and life skills preparation. These include classes about greenhouses or carpentry workshops, which enable districts to provide children with hands-on education in the agriculture and arts industries.
Create environmentally friendly and long-lasting structures:
When it comes to construction and remodeling projects, many school systems prioritize sustainability. This is an excellent approach to keeping the buildings more environmentally friendly while lowering energy expenses.
Readers may discover more about the experienced construction specialists' ideas for school building upgrades by reading the article in its entirety at Scherrer Construction's official website: https://www.scherrerconstruction.com/single-post/schoolupgrades.
A spokesperson from Scherrer Construction Co. explained the process behind the local school district building upgrades and remodeling:
"School buildings need to focus on important upgrades since that helps not just the building but also the students in those buildings in more ways than one. Our article highlights some of the most important upgrades, which in our experience offer the most value for money to school buildings. The upgrades we've suggested are based on our years of experience working in the construction industry as well as specifically working on school building projects, one of which we recently completed."
About Scherrer Construction
Wisconsin general contractor Scherrer Construction is one of the most trusted and well-respected contractors in Wisconsin with a reputation for providing general contracting and construction management services to a variety of markets.

Scherrer Construction offers pre-construction, construction, and post-construction services to primarily municipalities along with a wide scope of commercial projects, including new buildings, expansions, renovations, and facility maintenance services.
###
Scherrer Construction Co, Inc
601 Black Hawk Dr
Burlington, WI 53105
(262)539-3100
newsroom: news.38digitalmarket.com