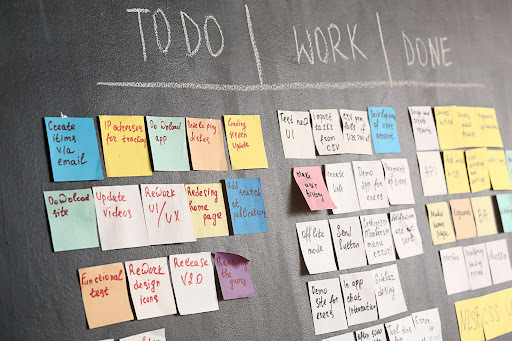 Scrum Certification Training Registration is Now Open by Rebel Scrum for 2023
Rebel Scrum has announced accepting applications for the much-awaited January Scrum certification training sessions. These sessions will be conducted by the Rebel Scrum Guru, Mary Iqbal
Rebel Scrum, the leading provider of Scrum coaching and training in the United States, is pleased to announce that registration is now open for its January Scrum certification training courses. These programs, led by Rebel Scrum's most experienced trainer, Mary Iqbal, offer a range of courses for different levels and applications to meet the needs of a diverse audience. With the training and guidance provided by Rebel Scrum, organizations and teams can learn how to effectively solve complex problems and deliver enhanced value to stakeholders within the optimal time frame.
It is imperative to understand that choosing to change the modus operandi by implementing an Agile framework like Scrum can be pretty challenging for managers and employees. However, the rewards any organization can reap as a result of this change will be even more significant. Therefore, Rebel Scrum is offering training courses in January to assist organizations looking for ways to begin the change; while for those already on the Scrum path, it is an opportunity to take their skills to the next level by availing the chance to learn advanced Scrum techniques.
The courses still accepting registrations for January are Professional Scrum Master, Professional Scrum Product Owner, and Professional Agile Leadership (PAL). There are no more open spots for the Applying Professional Scrum Course, which is another course included in the Rebel Scrum January line-up.
Professional Scrum Master and Professional Scrum Product Owner courses feature two eight-hour sessions starting on January 14 and 21, 2023, respectively. At the same time, the Professional Agile Leadership course features four four-hour sessions beginning on January 23, 2023. All the sessions will be conducted by Mary Iqbal and include one free attempt at the relevant certification, the course workbook, and complete access to the slide deck and complementary materials used during the course.
A representative for the company elaborated on the upcoming training courses in the following words: "As the New Year approaches, both individuals and organizations need to be prepared for the challenges ahead. One way to do this is by participating in the training courses offered by Rebel Scrum. These courses, including Applying Professional Scrum, Professional Scrum Master, Professional Scrum Product Owner, and Professional Agile Leadership, are designed to educate professionals on the latest Scrum techniques and methodologies. In addition to the valuable knowledge gained during the course, participants will also have access to valuable resources that will help them put these techniques into practice to solve complex challenges effectively. Investing in these courses could be a crucial step towards the growth and success of your company and team."
"Whether you are a Scrum Master, Product Owner, or simply looking to improve your Agile leadership skills, these courses have something to offer everyone. By participating in these courses, you will not only gain valuable knowledge and resources but also have the opportunity to network and collaborate with like-minded professionals. So don't miss out on this opportunity to take your team and organization to the next level in the New Year." she added, elaborating on how the courses and training can benefit them.
To view all the courses presented by Rebel Scrum in January, please visit the official company website at https://www.rebelscrum.site/. Visitors can also register for the currently available courses directly from the website.
About Rebel Scrum
Rebel Scrum is an organization that helps teams handle complex, multi-step projects and transform them into an Agile force with competent tools, mindset, and approaches using the Scrum Framework. The trainers at Rebel Scrum have developed efficient training programs and certified Scrum courses that provide a firm foundation for implementing Scrum in the organizational structure. Depending on the scope of the project and the requirements, users can choose between public and private training sessions. Each training program is dynamic, engaging, and hands-on, without emphasizing reading from books or memorizing terms.
###
Media Contact
Rebel Scrum
Phone: 414-482-5562
Web: https://www.rebelscrum.site/
newsroom: news.38digitalmarket.com