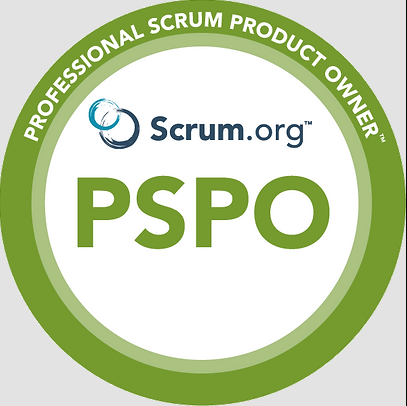 Scrum Conference in Wisconsin Fraturing The CEO of Scrum.Org
Scrum Day is Taking Place In Madison Wisconsin
Mary Iqbal renowned Scrum master and agile training facilitator, announced Scrum Day Wisconsin on Thursday, September 14th. It presents a brilliant and affordable opportunity for teams and individuals to learn from Scrum experts and interact with them.
The event features world-renounced experts in Scrum, Kanban and Agile practices and from leaders at Stanford, Sub-Zero and Scrum.org. This event will enable participants to mix and network with some of the leading agile scrum experts in the world.
Scrum Day Wisconsin will be held at 1919 Alliant Energy Center Way in Madison between 7.30 am and 5.00 pm CDT. The day will bring the best Scrum Training for participants through thoughtful discussions. Participants can also expect short, interactive training filled with insights. It is going to be one of the most effective and affordable opportunities individuals and teams can find to learn from Scrum experts and colleagues.
"It might seem like the big day to get expert tips on Scrum Framework is a while away but the slots are filling fast. Right now we have a special sale on the tickets, and there are early bird options to be availed of as well. So we encourage all interested participants to book their tickets as early as possible," says Mary Iqbal, Principle at Rebel Scrum. The product owner for Agile transformation for more than 60 teams for large healthcare organizations has trained more than 1,000 people in Scrum, Agile, and Kanban.
Her coaching experience includes C-Suite, Directors and leadership teams for leading organizations, and she has brought exceptional results for clients. The sterling reviews Rebel Scrum has received from them are a testament to it. At the heart of the work done by the organization is its mission to help people and teams solve complex problems through training and Scrum Certification. It has consistently done that and ensured that clients get the results they have been looking for.
Expert trainers working with Rebel Scrum have designed training programs to help participants develop a solid foundation for implementing Scrum in their organizations. Moreover, they also get crucial insights, tips and practical exposure to real world challenges to create effective solutions for their organizations. And this emphasis on solving real-world problems rather than relying on consultants like catchphrases has set the organization apart from the rest.
There are numerous Agile courses that Rebel Scrum has developed in keeping with the requirements of people and organizations. From Professional Scrum Product Owner, which is half day virtual training to two-day Professional Scrum Master Courses, there are varied options. Irrespective of the program teams choose, they can be assured that they will be equipped with the tools, mindset, and approach to handling the complex work they are dealing with. They are thus transformed into an Agile force.
Each of these programs is a powerful mix of teaching, coaching and speaking by the expert to ensure that teams work better together and deliver better value to their stakeholders. Scrum Training offered by Rebel Scrum has been known to grow value delivery exponentially, improve team morale, and work wonders for customer satisfaction. These are just some reasons why the organization has become the name people and businesses can count on when implementing the best of Scrum into their organizations.
And the Scrum Day in Madison, Wisconsin on September 14th offers a brilliant and affordable opportunity for participants to make the most of training and interactions with experts.
To learn more about the event, and programs offered by Rebel Scrum and to register, visit https://www.rebelscrum.site/.
About Rebel Scrum
Rebel Scrum is an organization that helps teams handle complex, multi-step projects transform into an Agile force with competent tools, mindset, and approaches using the Scrum Framework. The trainers at Rebel Scrum have developed efficient training programs and certified Scrum courses that provide a firm foundation for implementing Scrum in the organizational structure. Depending on the scope of the project and the requirements, users can choose between public and private training sessions. Each training program is dynamic, engaging, and hands-on, without emphasizing reading from books or memorizing terms.
###
Media Contact
Rebel Scrum
Phone: 414-482-5562
Web: https://www.rebelscrum.site/
newsroom: news.38digitalmarket.com