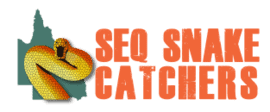 SEQ Snake Catchers in Brisbane Warns Residents about 2021 being an Active Year for Snakes
Call the Professional Snake Catchers upon Spotting a Snake for Safe Reptile Relocation
10th June 2021 – SEQ Snake Catchers from Brisbane alert residents that this could be an active year for snakes. Those who spot any snake in their yard or premises must call a professional snake catcher to effectively and safely rescue and relocate the reptiles back to their habitats. SEQ has been offering snake catching services for over 10 years in all kinds of properties, residential and commercial. A snake can be found in a garage, home, garden, pool, warehouses, construction sites, garbage piles, or any other place. The local snake catchers here explain why this is the best season for snakes to be seen in and around Brisbane.
The first and foremost reason is that snakes have got used to accessing easy food in the form of rodents that are most common in households. The second reason is that the properties could be in close proximity to the natural habitats of these reptiles. With the increased population, more and more people are moving to the suburbs for better living conditions. And in the process, they are getting a step closer to the wilderness and things that come along. The other major reasons are mating pressures, land clearing and development, and access to shelter. The snake catcher in Brisbane suggests that the premises be kept clean at all times to avoid rodent infestation. When there is no food for the snakes, the chances that they come out looking for food are rare.
The snake catching service providers at SEQ are available 24/7 a week and 365 days a week. All the staff are licensed to remove and relocate protected animals under the Nature Conservation Act 2006. SEQ Snake Catchers also provides full transparency with regards to the fees and no hidden charges. They charge a flat fee of $110 for any snake, any time of the day. Those who have sighted a snake or any reptile can call 0476-288-931 and those who have been bitten must call 000 immediately for immediate assistance. The snake catchers in Brisbane request individuals to keep an eye on the snake and maintain a safe distance upon noticing one.
Snakes are very agile and can find a safe spot to hide in a few seconds and these spots are often difficult to access. It is advisable to not disturb the snake until the team arrives. Snakes are beautiful creatures and they deserve to live just like any other wild animal on the planet. The local snake catchers urge the citizens not to harm or kill the snake if it is no threat. Australia tops the list when it comes to hosting the top five venomous land snakes on earth – Inland taipan, eastern brown snake, coastal taipan, black tiger snake, and the mainland tiger snake. Residents might want to stay alert and keep their premises clean in order to avoid attracting these snakes. And they must contact SEQ snake catchers immediately in case they spot one.
To learn more visit https://seqsnakecatchers.com.au/
About SEQ Snake Catchers
SEQ Snake Catchers based in South East Queensland, Australia is a family-owned and operated business offering fast, cheap and reliable reptile relocation services. They are fully licensed and insured to conduct services in commercial and residential properties. SEQ offers reptile removal and relocation in Brisbane, Ipswich, Logan, Redlands, and Gold Coast.
###
Contact
SEQ Snake Catchers
9 Booral St, Sunnybank Hills QLD 4109
Phone: 0476-288-931
Website: https://seqsnakecatchers.com.au/
News by: news.38digitalmarket.com