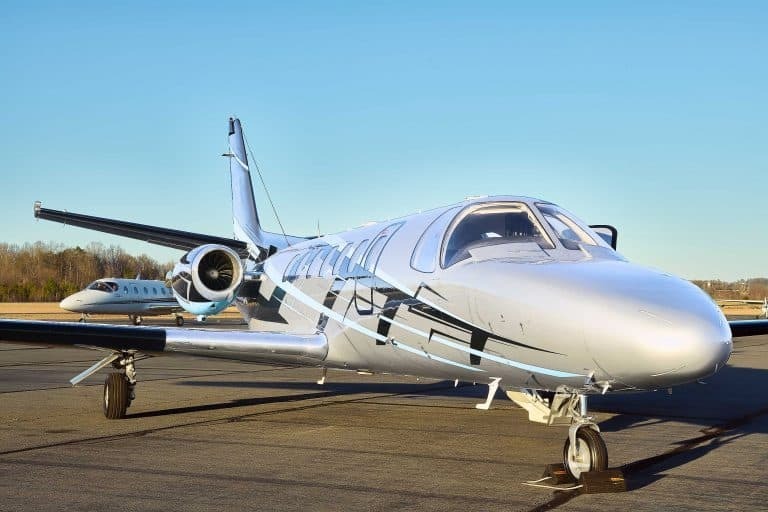 Sky Aviation Holdings Finishes 2022 Strong With Multiple Jet Sales
Scores Multiple Luxury Private Jet Sales in December with 4 Major Transactions
Sky Aviation Holdings is pleased to share with their customers, patrons, and partners that they had a strong finish in 2022 with several successful aircraft and luxury personal jet sales in December alone. Over the past decade, the Group has expanded its operations into Beechjets, Hawkers, Citations, Learjets, and Challengers. Last month, the Group witnessed a standout sale with the Beechjet 400A, a light jet popular for its impeccable range, speed, and cabin space. This version of Beechjet is the most sought-after aircraft and is preferred by business travelers.
Sky Aviation Holdings could find a buyer quickly for this aircraft due to its expansive network if Beechjet owners. The group has developed a reputation for being the most reliable dealer of this aircraft. One of the major contributors is the recent increase in the average asking price and the decrease in the days that Beechjet is available in the market, resulting in strong demand and reputation. The average asking price for Beechjet 400A in the first quarter of 2023 is expected to rise to 30% on average, and the days on the market have decreased by 15%. This aircraft is the best bet for businesses looking for maximized efficiency and productivity.
The next big sale of the month was Hawker 400XP, a midsize business jet known for its versatility and efficiency. This aircraft was bought and sold in less than a week due to the group's stronghold in the market. This aircraft is backed by impressive statistics about its absorption rate and average asking price. While the absorption rate remained 2.7 in the past year, the average asking price rose by 26% in January 2023 alone. This shows that business jet buyers will bear the premium to invest in this top-performing aircraft.
Apart from these luxury private jet sales, the Group has also witnessed sales in the Cheyenne and Learjet 60. The Cheyenne needs no introduction as it is classified as the top turboprop aircraft backed by strong performance records. The Learjet 60, on the other hand, is a popular pick by corporate travelers. This aircraft boasts spacious cabin space and advanced technology that promises a comfortable travel experience. These four major sales in December 2022 has put Sky Aviation Holdings on the global map setting its stand as a reliable and reputed dealer of private jets. The website is now updated with the newest inventory of private jets for sale.
Customers can join the newsletter to receive the latest news and special promotions by providing their email to email.stephen@skyaviationholdings.com.
To learn more visit https://skyaviationholdings.com/aviation-services/
About Sky Aviation Holdings
Sky Aviation Holdings is a Group of Companies offering aircraft and services spanning Jet Sales & Acquisitions, Fractional Aircraft Ownership, Empty Leg Jet Chargers, TBO Aircraft Extension, Aircraft Avionics, Private Aircraft Insurance, and Aircraft Maintenance. The group offers Beechjets, Hawkers, Citations, Learjets, Challengers, and custom private jet ownership experiences for customers all across the globe.
###
Contact
Sky Aviation Holdings – Pompano Beach, FL
Phone: 888-207-4273
Website: https://skyaviationholdings.com/