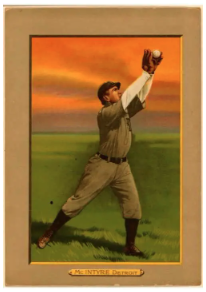 Sportsworldcards.com Launches New Website for Sports Cards Collector
Providing Knowledge Base and How to Guides on all Kinds of Sports Cards
Sportsworldcards.com announces the launch of their site for sports card collectors from across the world. This site provides the knowledge base and how-to guides on various sports cards. Collecting sports cards is a hobby and it starts in childhood. The joy of collecting favorite sports cards and trading them with friends cannot be compared with any. Some people take the hobby to the next level and follow the same in adulthood. While people who aren't interested in sports cards might feel it worthless, only a true collector would understand the value of those cards. There are thousands of proud sports card traders and collectors worldwide. One of those is Bruno Breen, an ardent collector and owner of this site.
While collecting cards in the initial days, Bruno had a lot of doubts. And to ask someone it would be nothing but getting back weird looks. This means there aren't many valuable resources available to clarify those doubts. This site was started to help fellow sports card collectors get answers to their queries. Whether it is about the authenticity of the cards being collected or assessing the card condition and trading them, this platform helps new and experienced card collectors and everyone in between understand various aspects of card collection.
It took many years for Bruno to get answers from card collectors who have been in the game for much longer than him. And hence he gathered immense knowledge over the years and finds himself learning more and more. Sportsworldcards.com is a site that provides information and seeks information from seasoned card collectors. The site aims to expand its audience which could be learners and information providers. Experienced collectors such as Nate Heath and Rob Miller, both collectors, and traders provide the information, articles, and posts.
Sportsworldcards.com is home to sports card trading and knowledge. The site is now updated with the latest posts starting with Bo Bichette baseball rookie cards, great value baseball cards from the 60's under $500, Kenny Picket Rookie cards, 5 best Jayson Tatum basketball cards, and Best Greg Maddux baseball cards on a budget. So, it is not just one sport but collectors can find information on various sports including basketball, baseball, football, etc. A sports card increases its value when it becomes rare. This is where major card companies such as Topps and Upper Deck print excessive cards to meet the demands. This leads to an increase in sports card trading activity. Today, sports cards are considered to be a good investment. Visit the site to learn more.
To learn more visit https://sportsworldcards.com
About Sports World Cards
Sportsworldcards.com is an exclusive site for sports card collectors, providing them knowledge base and how-to guides on all types of sports cards. The site was started by Bruno Breen, a sports card enthusiast and collector who has already collected over 5000 cards and still counting.
###
Contact
Sports World Cards
Website: https://sportsworldcards.com/
newsroom: news.38digitalmarket.com