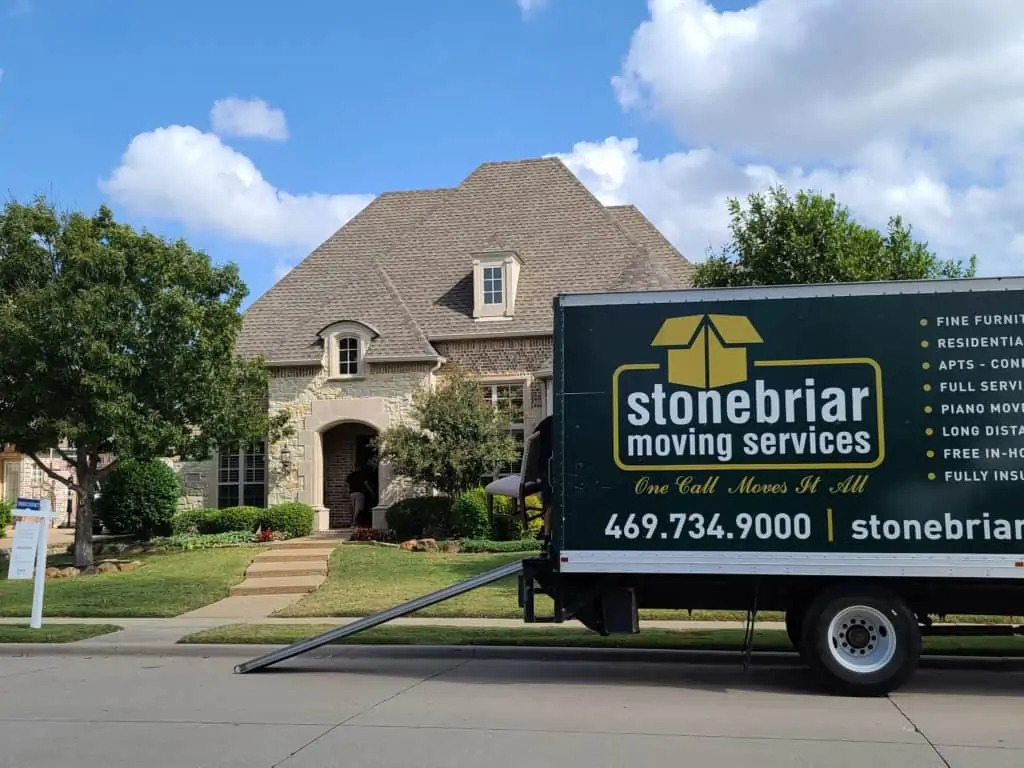 Stonebriar Moving Expands Services in Frisco, TX
Now Includes Piano Moving to their Comprehensive List of Residential and Commercial Moving and Packing Services in Frisco TX
Stonebriar Moving expands services to a new location in Frisco, TX. They are also pleased to announce that the company has included a new piano moving service to their comprehensive list of residential moving and commercial moving and packing services in Frisco TX. What makes these movers the best in class? While many movers promise faster delivery or cheaper rates, Stonebriar promises customer satisfaction which encompasses a lot of other moving aspects. The team here is committed to offering a smooth, stress-free, and affordable moving experience. For them moving is not just about logistics. It is about people. They are very careful in treating every item with the same amount of care – be it a piece of furniture or a box of documents, porcelain dinnerware, or fragile art.
Stonebriar has garnered rave reviews for being one of the best moving companies in Frisco TX. They always go the extra mile in transporting the goods in their original condition. It has been a constant endeavor by these Frisco movers to be the first choice and a trustworthy moving company. Moving across the street or cross country moving, office moving from one floor to another to moving to an entirely new location, these movers can handle any job with the same amount of dedication and attention.
As the newest piano movers in Frisco, they are now up and running with all the necessary training and equipment. The service might be new but the team has been preparing for it for a long time. They have been training their moving experts in handling pianos and other musical instruments. The training equipment included different types of piano dollies and heavy-duty straps. So, customers can be assured that their pianos are in good hands. With rates starting as low as $225, these piano movers in Frisco are all set to make it an enjoyable piano moving experience. Full-size grand piano, baby grand, large and very heavy Pianola, small student piano, upright piano, and piano organs will be moved by trained piano moving specialists.
There are very few customer-focused moving companies in Frisco and Stonebriar is one of those very few. While their moving services are second to none, their packing services in Frisco TX are truly commendable. They offer full-service packing for as low as $129 per hour for three professional packers. The team comes with a fully equipped truck of premier packing supplies and a wide array of boxes to pack different items such as lamps, artwork, flat-screen TVs, accent furniture, etc. They also supply an unlimited amount of bubble wrap, packing paper, packing tape and Styrofoam inserts for additional space and more safety.
To know more visit https://www.stonebriarmoving.com/movers/frisco-tx/
About Stonebriar Moving Services
Stonebriar Moving Services is a professional moving company offering top-notch moving services for residential and commercial clients for over twenty years now. They offer full-scale services from moving an entire house to simply moving furniture from one room to another. The company currently serves customers in Plano, Richardson, Dallas, and Allen with a new location Frisco added to the list.
###
Contact
Stonebriar Moving Services
Address: 1303 Columbia Dr#215 Richardson TX 75081
Phone: 469-734-9000
Website: https://www.stonebriarmoving.com/
There is no offer to sell, no solicitation of an offer to buy, and no recommendation of any security or any other product or service in this article. Moreover, nothing contained in this PR should be construed as a recommendation to buy, sell, or hold any investment or security, or to engage in any investment strategy or transaction. It is your responsibility to determine whether any investment, investment strategy, security, or related transaction is appropriate for you based on your investment objectives, financial circumstances, and risk tolerance. Consult your business advisor, attorney, or tax advisor regarding your specific business, legal, or tax situation.