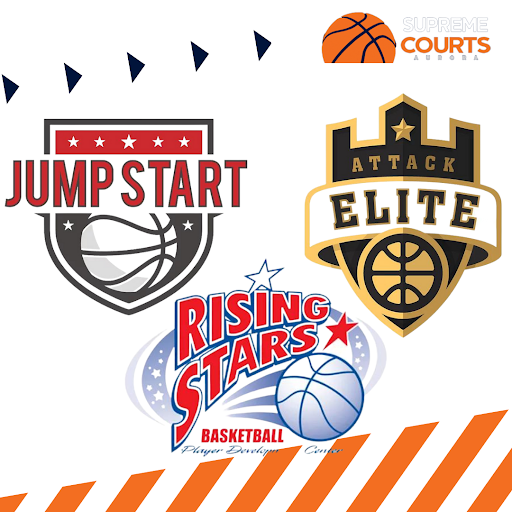 Supreme Courts Aurora Announces Preparing Camp and Clinics for 2022
Supreme Courts Aurora has listed all the upcoming camps and clinics for 2022, including the Dynasty Skills Academy, Illinois Attack, Rising Stars, West Suburban Fall League, and others.
Supreme Courts Aurora, one of the leading indoor basketball courts in Chicago, has announced all the upcoming camps for 2022. The camps include the youth basketball league and many others like the Dynasty Skills Academy, Illinois Attack, Rising Stars, and West Suburban Fall League. This is excellent news for all the young people who aspire to play and those who want to receive training at the camps or clinics. Those interested in playing will need to signup for their respective clinics.
Traditionally, the youth basketball league has been the starting point for just about every young player who ever aspired to play professionally. That is still true today, with the significant difference being major courts like Supreme Courts Aurora, promoting basketball youth camps in Chicago. The basketball court promotes both girls' youth basketball and also boys' basketball games. The leading indoor basketball court, Supreme Courts, also hosts most of the youth games in its state-of-the-art facilities, with the games being broadcast on television and streamed online. If anything, that is the type of boost that youth basketball needs in Chicago.
The state-of-the-art facilities of Supreme Court Aurora are not only home to professional-level training facilities, but also open to youth teams of all levels. Teams can signup to play at the court, with the court also playing host to many youth matches, often attended by coaches and trainers from some of the top universities in the country. These tournaments hosted by Supreme Courts give young players an opportunity to make it to the next level by performing at their best, while scouts are watching closely on the sidelines.
Readers can learn more about all the upcoming basketball leagues by visiting Supreme Courts Aurora's official website at https://www.supremecourtsbasketball.com/camps-and-clinics.
"Camps and clinics are an excellent way for young children to receive the training and attention they need to further polish their skills in addition to learning new skills. As one of Illinois' leading courts, we provide just about every facility needed for young people to grow as professionals. Our state-of-the-art basketball courts are open to teams of all types and sizes. We host games regardless of who is playing, all the while providing state-of-the-art facilities that can't be found anywhere else." Said a representative for Supreme Courts Aurora.
She added, "2022 is going to be an excellent year for young people who want to play basketball and have fun while competing. The clinics scheduled for 2022 are going to more than make up for the lapse in training witnessed through the COVID-19 lockdown. We are expecting many more training camps and clinics to be available, that are expected to be announced later on. In the meanwhile, now would be an excellent time for young players to plan where they want to enroll. Parents will also want to make a note of dates and schedules."
About Supreme Courts
Chicago-based Supreme Courts is one of the most trusted and highly reputed professional basketball courts in the city, with a state-of-the-art gymnasium. At present, the facility consists of large, full-sized courts that are mainly designed to play tournaments. In addition, Supreme Courts is also the battleground for many youth basketball teams, playing across various tournaments each year. The court has received recognition for providing 'best in class facilities' to young basketball players who aspire to play professionally.
###
Contact
Supreme Courts Basketball
888 Frontenac Street Aurora, Illinois 60504
Phone: (630) 340-4645
Email: [email protected]
Website: https://www.supremecourtsbasketball.com/
There is no offer to sell, no solicitation of an offer to buy, and no recommendation of any security or any other product or service in this article. Moreover, nothing contained in this PR should be construed as a recommendation to buy, sell, or hold any investment or security, or to engage in any investment strategy or transaction. It is your responsibility to determine whether any investment, investment strategy, security, or related transaction is appropriate for you based on your investment objectives, financial circumstances, and risk tolerance. Consult your business advisor, attorney, or tax advisor regarding your specific business, legal, or tax situation.