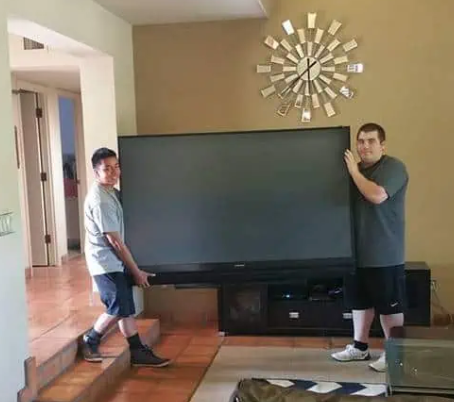 Top Moving Company in Glendale Method Moving and Storage Expands Moving Services
It has a team of expert gun-safe movers, piano movers, and local movers in Glendale.
Method Moving and Storage, the #1 moving company in Glendale, AZ, expands its moving services across the surrounding areas. There are many other movers in the region offering the same services, but what makes this company special is that they have certified move consultants who help customers plan a smooth relocation. The consultants provide service recommendations based on clients' needs, budget, and moving requirements. They also offer in-home estimates so that clients can plan a move according to their budget.
Licensed and insured, Method Moving and Storage has the best piano movers, gun-safe movers, and local movers in Glendale, AZ. All their movers are full-time employees, and they don't hire day laborers. Each employee goes through a thorough screening. They are drug tested, background checked, and trained. This #1 moving company in Glendale, AZ, takes pride in their moving crew who are friendly and courteous and always go the extra mile in making it a pleasurable moving experience for their clients.
The moving crew operates with up-to-date moving equipment and packing materials to keep valuables safe. Their fleet consists of new trucks and trailers that are regularly cleaned, maintained, and sanitized. As part of their full-service packing, the packers label the boxes so that customers can settle down in their new homes faster.
The team also takes great care in protecting the property while moving heavy equipment and furniture. They use floor runners, blankets, and plastic stretch wrap for all furniture. They also offer unpacking services and debris removal. All these are solid and compelling reasons to prefer Method Moving and Storage over other local movers in Glendale, AZ.
As a full-service moving company in Glendale, AZ, this company provides everything, from start to finish. Customers don't have to hire multiple contractors or movers to handle each job separately. But if you need only packing, moving, muscle-only, or pickup services, these movers can be hired for a single service, multiple services, and end-to-end services. The same applies to long-distance moving. Whether large or small, short-distance, or apartment moves, these movers come with several years of combined experience to handle all kinds of moves. Their team is available 24/7 for any customer inquiries.
To learn more, visit https://methodmovingandstorage.com/movers/glendale-az/.
About Method Moving and Storage
Method Moving and Storage is a family-owned and operated business that started in 2015. Rated as the #1 moving company in Glendale, AZ, it has the best piano movers, gun-safe movers, and local movers in the area. The company offers all kinds of local and long-distance moving and packing services, muscle-only services, pickup and delivery, junk removal and hauling, and specialty moving services in Glendale, Peoria, Sun City, Scottsdale, Paradise Valley, and Phoenix.
###
Media Contact
Method Moving and Storage – Glendale, AZ
Address: 4319 W Sandra Terrace, Glendale, AZ 85306, United States
Phone: 602-670-4232
Website: https://methodmovingandstorage.com/
newsroom: news.38digitalmarket.com