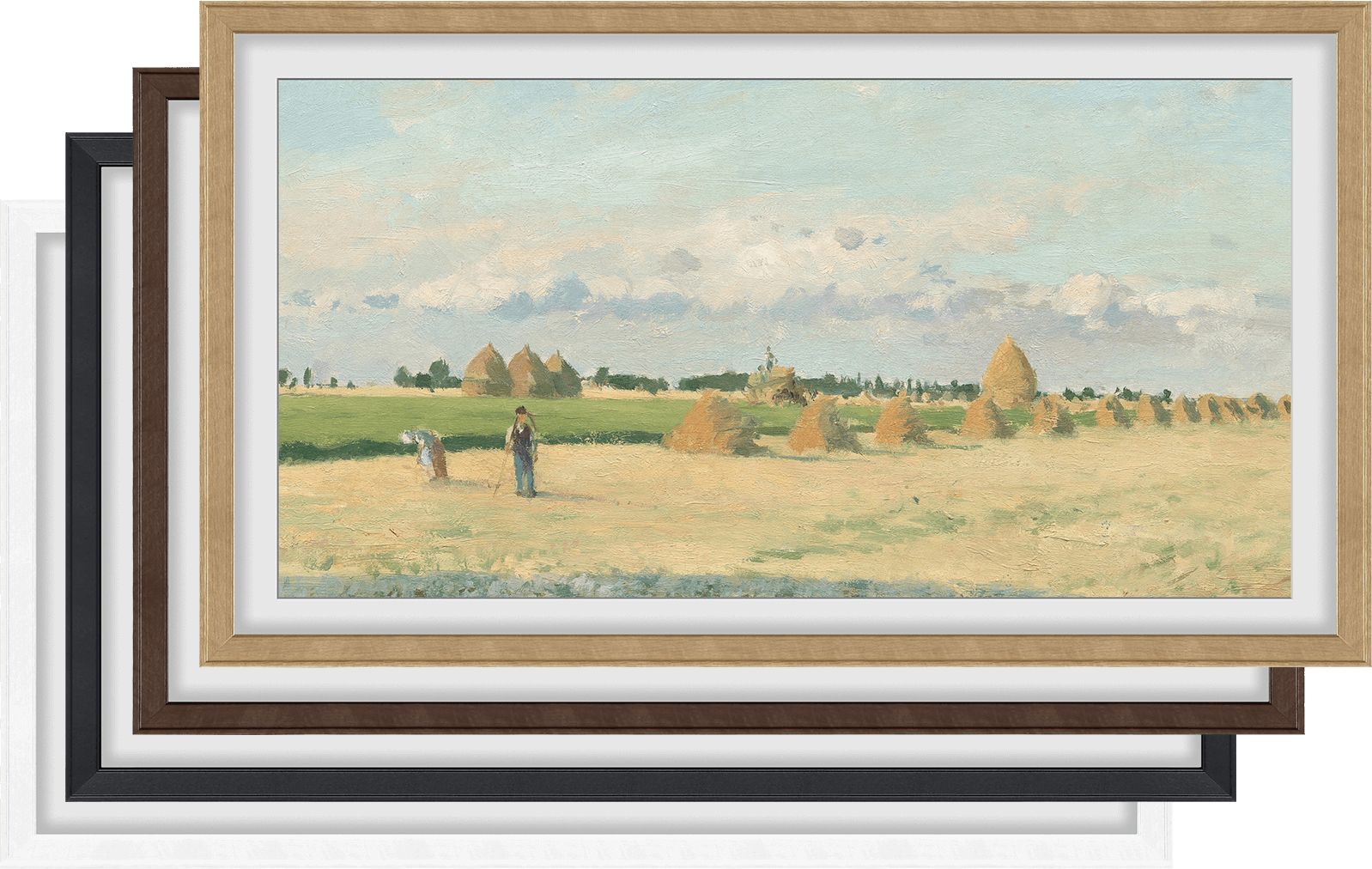 Top-Reviewed Home AV Company Full Spectrum Technology Group Offers Leon Speakers' New Studio Frames for Sony Bravia TVs
It introduces StudioFrame by Leon Speakers, Inc., a premium choice for home theater and home AV system installations in the Bay Area.
Full Spectrum Technology Group, a well-reviewed home AV company, is pleased to introduce StudioFrame by Leon Speakers, Inc., which is designed to transform Sony's BRAVIA XR TV into a framed work of art. Leon's Studio Frame delivers a museum-quality experience, along with exclusive access to the Sony Art Frame Gallery App. The app features a curated range of 70 works of art now available for Sony Bravia XR-65X93L and XR-75X93L.
Studio Frame by Leon Speakers, Inc. can be installed in office and hotel lobbies and even private residences. It adorns the walls with exquisite artwork that complements the overall design theme or style of the space. One can choose from a wide range of options in the app, including contemporary photographs and impressionist masterpieces. Customers can also upload their own images for a more personalized touch. Leon Speakers, based in Ann Arbor, MI, offers customizable speakers and technology concealment solutions for residential and commercial spaces. Studio Frame by Leon Speakers, Inc. is available for 65" and 75" Sony Bravia models. It is a personal art gallery now available in Lafayette, CA, in association with the well reviewed Full Spectrum Technology Group.
Full Spectrum Technology Group offers an extensive range of products and services in various categories, such as home audio & video, home automation, home theater, home audio, advanced networking, surveillance systems, automated lighting, shade solutions, and installation & monitoring. The company is excited to introduce one of its featured products, SAVANT Home Automation. This product is designed to simplify day-to-day life and make time management more efficient. With just a tap of a button, Savant Home will do the rest.
Meanwhile, the SONOS Music Streaming solution uses Wi-Fi to stream music from over 100 streaming services, including Apple Music, Amazon Music, and Spotify, as well as free radio, podcasts, and audiobooks. KEF Home Audio provides innovative high-performance loudspeakers for music lovers. NAD Home Audio, IC Realtime Home Security, and LUTRON Automated Lighting are some of its other popular products and solutions.
"Attention to detail and providing excellent service for our customers always comes first. That's why our goal is to provide an experience tailored to your needs. No matter the budget, we pride ourselves on providing professional customer service," said Sean Mendell, the owner.
Full Spectrum Technology Group in Lafayette, CA, has worked with some renowned brands, including JBL, Origin Acoustics, Episode Speakers, Revel, Klipsch, AV Pro Edge, Luma Surveillance, OVRC, JVC, and many others.
To learn more, visit https://www.leonspeakers.com/studioframe.
About Full Spectrum Technology Group
Full Spectrum Technology Group is a well-reviewed home AV company specializing in automation, advanced networking, and security solutions. The company is owned by Sean Mendell, who has over two decades of expertise in the custom electronics industry and experience working with clients, contractors, and designers to offer custom solutions for homes and offices.
###
Media Contact
Kirsten Amatrone – Full Spectrum Technology Group
Address: 3346 Golden Gate Way, Lafayette, CA 94549
Phone: 925-815-8324
Website: https://www.fullspectrumtg.com/
Email: Kirsten@fullspectrumtg.com