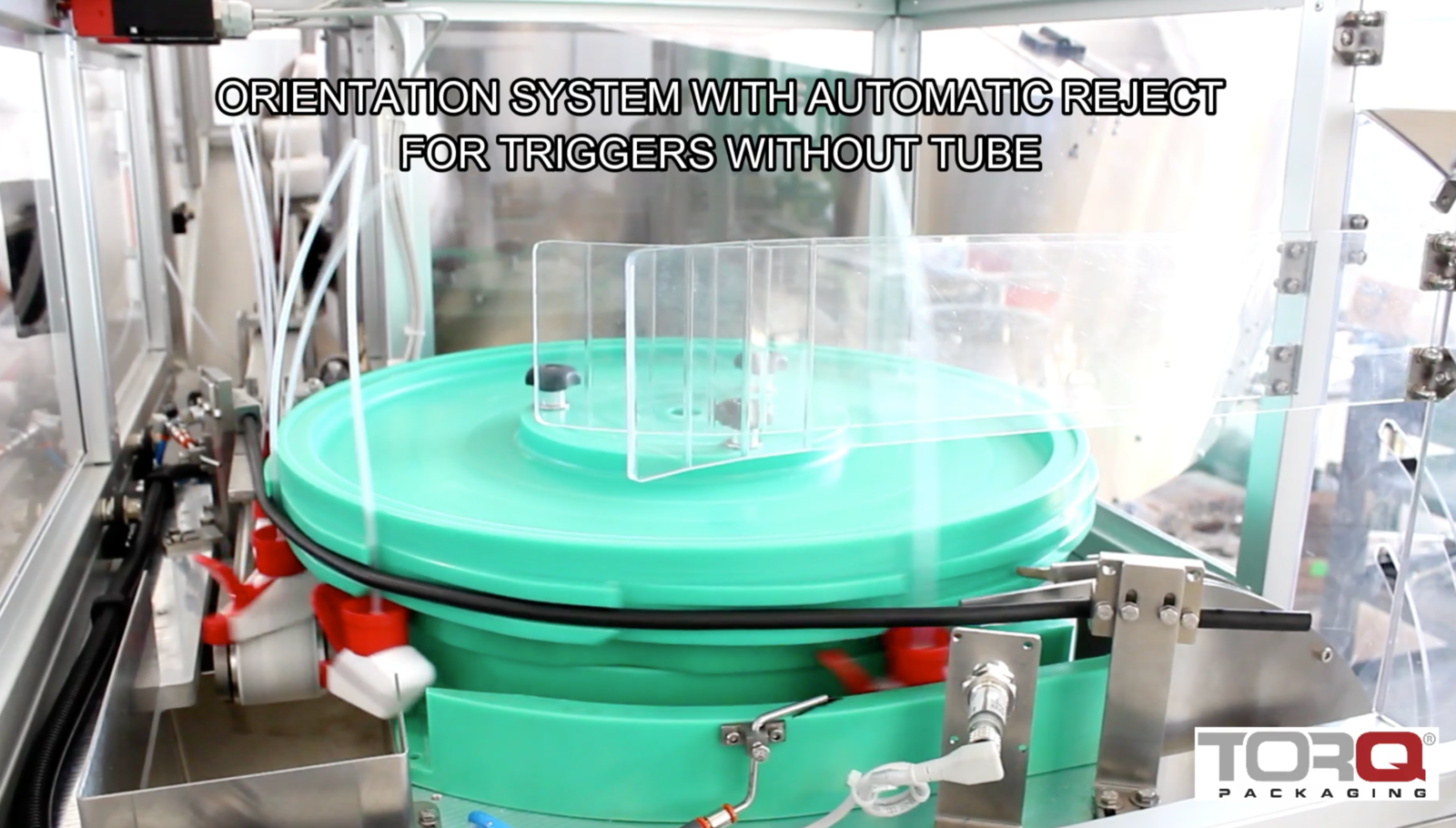 TORQ Packaging USA Launches New Website to Better Serve and Expand Market Research
Featuring High Quality Capping Machines and Tooling for Bottle Filling and Bottle Rinsing
CINCINNATI, OHIO - 9th October 2020 – TORQ Packaging USA is pleased to announce the launch of their new website to serve their clients better and expand their market research. TORQ is an expert manufacturer of high-quality capping machines and bottle filling. The company offers a complete line of packaging equipment to serve a broader range of industries which include food & beverage, wine & spirits, personal care packaging for all types of solids, powders, liquids and granules, pharmaceutical, and more. The core products are centered on complete packaging lines, capping, filling, labeling, inspection, and recovery. While recovery is a complementary procedure for their clients, the team also supports the assessment of pre-engineering needs including start-up and training. 
For small batches or larger production, the capping machines and bottling machines are well equipped to meet the packaging requirements of their clients. Speed, efficiency, flexibility, and the ability to manipulate the design is what the machines are capable of offering. The lines are also integrated to expand according to the company's growing demands. There are various products to choose from such as Trigger Capper, Single Head capper, Rotary Capper, Block Turrets, Rinsing Machine, and the Inline Fillers. The Trigger cappers come with several combinations of both design and capability – such as the insert + screw-on, insert + roll-on and insert + snap-on. The flexible and custom designs can also be applying for manufacturing spray or pump bottle applications. 
TORQ Packaging USA is also known for its user-friendly and strong mechanical parts and high-quality components available commercially. Companies can be assured of a high precision level and accuracy in filling and closure of packaging containers. The TORQ trigger capper is popular for its reliability and unmatched performance; as well as its durability across demanding manufacturing environments. TORQ also designs and configures perfect solutions for specific applications as per client requirements. Their trigger capper configuration is unsurpassed in the industry. The machines also have an orientation system that automatically rejects the triggers without a tube. 
The TORQ trigger cappers are made to work with various types of containers irrespective of the size. Whether it is sample-sized bottles or the jumbo packs, the machines can be used to work as per the need of the client. The capping systems are also designed to adapt to the production facility and speed as required. Water and juice bottles, chemical, and home care, cosmetics, milk & dairy, liquor, industrial oil, wines, cosmetics, personal care, food, etc. are some of the industries that these machines are mostly used.
To know more about the TORQ trigger cappers visit https://torqpackagingusa.com/ 
About TORQ Packaging USA 
TORQ Packaging USA is an Italian company offering services to customers and clients in the USA and North America. The company specializes in manufacturing bottle capping machines, rinsing machines, and in-line fillers. With over 20 years of experience in the packaging industry and hundreds of installations across the world, TORQ has gained immense popularity for its ability to customize machines as per their client needs; with great quality and competitive pricing. They also offer spare parts and support services worldwide with a global network of technicians and agents. 
###
Contact
TORQ Packaging USA
Address: Cincinnati, OH 45214
Phone: 1-888-733-3399
Email: [email protected] 
Website: https://torqpackagingusa.com/