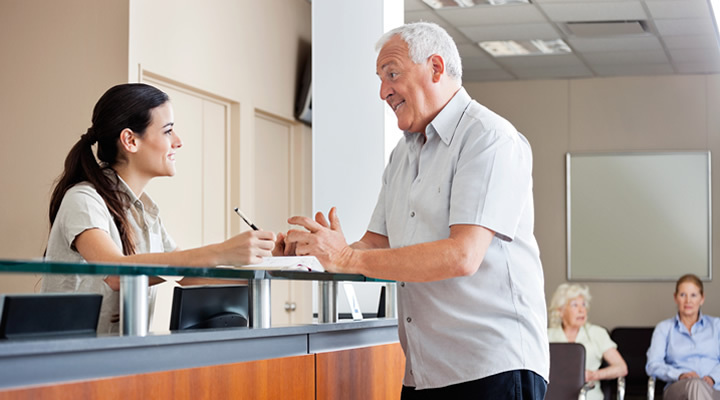 Tri-State Clinic North Embraces the Responsibility of Providing Chiropractic Services for Preventive Care and Well-Being
Tri-State Clinic North is a leading health care clinic that focuses on chiropractic care, fitness, and general wellness. The clinic has received national recognition for its range of quality services
Chattanooga, TN - Life is often too hectic and too much of a rush to give our bodies the attention they need. At the start of a new year, it may be a good idea to take a step back and think about the one crucial investment no one in the world can live without - health.
Health isn't just one consideration - it's a lifetime of patterns that will inevitably lead everyone to their destination. Whether we realize it or not, health is directly linked to the decisions and choices we make in our day-to-day life. Recognizing the importance of health, Tri-State Clinic North, a premier healthcare clinic in Chattanooga, Tennessee, has taken the initiative to provide services that emphasize the importance of preventive care, fitness, and overall well-being.
Being one of the most sought-after Chiropractor clinics in Chattanooga, Tri-State Clinic North has garnered national recognition for its range of quality services such as fully accredited primary and chiropractic care, physical therapy, and more to ensure all patients receive the high level of care they deserve. Boasting a long-standing reputation for enhancing health, Tri-State Clinic North understands the importance of careful consideration and making the right moves to result in overall health and wellness.
"As a locally established clinic in Chattanooga, we are proud to be a part of the community and wish to provide our members with the same level of passion we assume from the community towards health," says the MD of Tri-State Clinic. With several services on offer, Tri-State Clinic North boasts a highly competent staff that includes a team of experienced doctors of chiropractic, physical therapists, and massage therapists to ensure that the arena of healthcare is kept safe - and for the community's good.
Throughout the years, Tri-State Clinic North has created a professional and welcoming environment for all patients to trust and feel confident in. It's a perfect blend of professionalism and care and has the staff to do it all.
"At Tri-State Clinic North, we are dedicated at heart to help our patients achieve and maintain their health in a fun and welcoming environment. We owe and appreciate the community's trust in us by providing the best chiropractic care. Being a committed Chiropractor in Chattanooga, TN isn't always easy. Still, we're more than happy to take this wonderful responsibility because we enjoy doing what we do," said lead Chiropractor and owner of Tri-State Clinic North.
"Our experienced Chiropractor Chattanooga understands the importance of a healthy spine and neck. It is directly correlated to our overall physical and mental well-being of all our patients. Our fully accredited Chiropractor has spent a lifetime dedicating him or herself to higher education and providing patients with optimum care. When it comes to Chiropractor Near Me, Tri-State Clinic North strives to provide tailored solutions for a variety of ailments including back pain, neck, shoulder, and several other spinal injuries and conditions," he added.
For over a decade, Tri-State Clinic North has evolved into one of the most trusted Chiropractor North Shore and wellness clinic. With a team of the most skilled doctors and professionals in the region, Tri-State Clinic North is alert and ready to help all patients with their best interests at heart.
There is never a bad time to start taking care of your body, especially in the new year. The same goes for maintaining a healthy lifestyle. As your local Chattanooga Chiropractor, Tri-State Clinic North is happy to help all patients with various services at its fully accredited clinic. If you have recently suffered from injuries or an accident and would like to discuss your treatment options, do not hesitate to contact Tri-State Clinic North to schedule your consultation.
About Tri-State Clinic North:
Tri-State Clinic North is a new age Chiropractor clinic in Tennessee that specializes in providing its patients with high-quality care for a variety of different ailments. Tri-State Clinic North is a highly functional and modern Chiropractor clinic in Chattanooga, TN, that strives to ensure its patients receive only the best care for a variety of spinal injuries and conditions.
###
Media Contact
Company Name: Tri-State Clinic North
Phone: (423) 265-1366
Address: 520 Cherokee Blvd, Chattanooga, TN 37405
Country: USA
Website: https://tristateclinic.com/
Content Disclaimer:

DISCLAIMER of Liability. IN NO EVENT SHALL OUR PR COMPANY BE LIABLE OR RESPONSIBLE TO YOU OR ANY OTHER PERSON FOR ANY DIRECT, INDIRECT, INCIDENTAL, CONSEQUENTIAL, SPECIAL, OR EXEMPLARY DAMAGES OF ANY KIND, INCLUDING WITHOUT LIMITATION, LOST PROFITS OR LOST OPPORTUNITIES, EVEN IF ADVISED OF THE POSSIBILITY OF SUCH DAMAGES IN ADVANCE AND REGARDLESS OF THE CAUSE OF ACTION UPON WHICH ANY SUCH CLAIM IS BASED, INCLUDING, WITHOUT LIMITATION, ANY CLAIM ARISING OUT OF OR IN CONNECTION WITH ANY OF THE CONTENT, INCLUDING, WITHOUT LIMITATION, AUDIO, PHOTOGRAPHS, AND VIDEOS, OR OF THE ACCURACY, RELIABILITY, OR LEGALITY OF ANY STATEMENT MADE IN OR OMITTED FROM ANY advertisement, sponsorship, endorsement, testimonial, opinion, or other product-related or service-related statement or review appearing in the Websites or in ANY post or article distributed via the Websites.