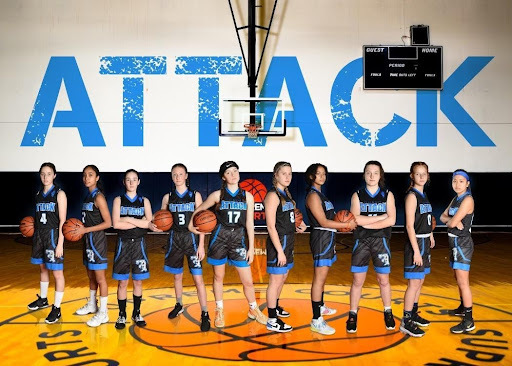 Two and Three-game Shootout Schedules for Summer Tournaments Announced by Chicago Youth Basketball Network
The Chicago Youth Basketball Network has announced the schedule for two and three-game shootouts gearing up for exciting summer basketball events. The games will take place on weekends
Chicago Youth Basketball Network (CYBN) has announced the schedule for upcoming exciting summer basketball tournaments. The summer tournaments are going to feature 2 and 3-game shootout matches. According to the schedule shared by CYBN on the official website, the summer tournaments are going to feature many fan favorites, including the Prairie State Classic and the Memorial Day Madness.
The major attractions during the summer tournaments include Windy City Slamfest, Chi-Town Classic, Memorial Day Madness, Roundball Rumble, Prairie State Classic, Summer Slamfest, Summer Showdown, July Hoopfest, Summer Heat Check, Dawg Days Classic, and Summer Championships. Each of the tournaments is going to feature 2 game and 3 game shootout matches, and entry fees for every tournament are very reasonable in classic CYBN style.
A brief overview of the schedule is as follows:
Windy City Slamfest on Saturday 05/14/22 and Sunday 05/15/22.
Chi-Town Classic on Saturday 05/21/22 and Sunday 05/22/22.
Memorial Day Madness on Saturday 05/28/22 and Sunday 05/29/22.
Roundball Rumble on Saturday 06/11/22 and Sunday 05/12/22.
Prairie State Classic on Saturday 06/18/22.
Summer Slamfest on Saturday 06/25/22 and Sunday 06/26/22.
Summer Showdown on Saturday 07/02/22 and Sunday 07/03/22.
July Hoopfest on Saturday 07/09/22 and Sunday 07/10/22.
Summer Heat Check on Saturday 07/16/22 and Sunday 07/17/22.
Dawg Days Classic on Saturday 07/23/22 and Sunday 07/24/22.
And CYBN Summer Championships on Saturday 07/30/22 and Sunday 07/31/22.
All of the matches are scheduled to take place in the Chicago Suburbs. The registration charges for the Windy City Slamfest, Chi-Town Classic, and Memorial Day Madness tournaments are $145 for 2-game shootout matches and $185 for 3-game shootout matches. The registration charges for all the rest of the summer tournaments so far announced are $125 for 2-game shootout matches and $165 for 3-game shootout matches.
"The primary objective of CYBN is the development of teams, specifically athletes. We will do everything possible to ensure that teams compete in one of our numerous top-tier leagues throughout Chicagoland," said the spokesman from Chicago Youth Basketball Network; when asked about the motivation behind the summer tournaments.
He further described the tournament's objectives saying "We created our program for players and athletes who enjoy challenges. CYBN is far more than simply a tournament organizer; we teach essential life skills. We encourage all of our athletes to be their best selves on and off the court by mentoring and guiding them. Based on their goals and objectives, we aim to provide opportunities. CYBN gives young basketball players the best opportunities to play and improve their skills, and that too, at the best possible rates. "
Readers can view the full summer tournament schedule on the official Chicago Youth Basketball Network website by visiting: https://cybntournaments.com/.
Teams interested in signing up for the tournaments can also register for available slots directly through the website.
About Chicago Youth Basketball Network
The Chicago Youth Basketball Network (CYBN) is one of Chicago's most recognized and active youth basketball organizations. At present, they serve over 5000 teams, and the number of registrations is growing each year. The organization helps many schools and other organizations save up to $250,000 annually. However, the uptick in the number of teams registering and those that are poised to register will have a positive effect on the sport. Although the Chicago Youth Basketball Network isn't a tournament broker and does not invest capital in any basketball team, they provide the school districts and municipalities the opportunity to rent courts at a discounted price. The CYBN and its growing partner network own several gyms in Chicago. The fees are 25% of what they usually are with the same facilities. That means organizations save money and keep the gyms filled; a win-win for everyone.
###
Contact
Chicagoland Youth Basketball Network
888 S Frontenac St Suite 100 Aurora, Il 60504-3170
(331) 684-8608
newsroom: news.38digitalmarket.com

This content is published on behalf of the above source. Please contact them directly for any concern related to the above.