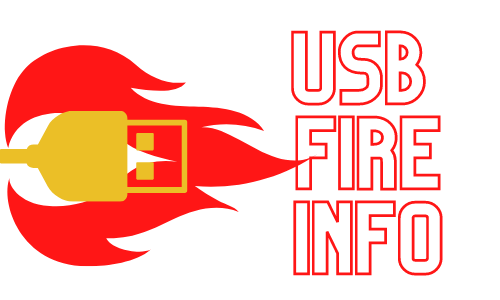 USB Fire Info Launches Brand New Website For Tech Advice
Offers all vital information about the latest technologies on one convenient platform
USB Fire Info has launched its new website, which is a one-stop resource for readers to get all the latest information, news, and nuanced opinions on the developments in the field of technology.
The much-loved blog was launched by two friends Hannah Navarre and Gus Hermann. They came together initially due to their mutual concern about USB cables. What began a rallying call about USB cable safety issues has grown into a highly popular and widely read blog about various areas of technologies. And the duo has big plans for the future, which have been unveiled by the launch of the brand new website.
In a short span of time, technology has become practically indispensable to human lives. But it's also interesting to note, that today technology is evolving faster than ever before. It makes it practically impossible for everyone to keep abreast with the latest developments in the field. That's where the information resource created by USB Fire Info has its advantages. It equips readers will all the crucial information about the tech world that they might be looking for.
Moving on from USB cable safety, the website has talked about many varied areas that are of interest and concern for people in their everyday lives. Right from the latest in Smartphones and their features, to the entire cool computer stuff; the blog has offered information on a dynamic range of topics. Readers have also found the blogs about Moving Tech and Home Tech on the website quite helpful.
Quite simply, usbfireinfo.com is the place people can go to when they need advice on things ranging from their laptops not turning on to choosing from the best upcoming Smartphones. How to incorporate smart technology into a holistic lifestyle, many applications and uses of Smart TVs; the expansive guide has information on topics that are the present and the future of the high tech world.
Readers looking at the reliable resource of information will also be pleased to note that the articles are placed smartly in appropriate categories. It helps readers find exactly what they are looking for with ease. Want to know if Kindle is still a good investment? Or understand the Best Automation Ideas? All the information users want can be found easily, which enables them to make the best decisions sooner rather than later.
And now this versatile platform for all tech advice, news, and information, is set to grow further. The founder duo has several exciting materials planned for the future, which will ensure that there is fresh content on the blog for a long time to come. The launch of the website marks the beginning of the exciting new phase for USB Fire Info, which is set to take things to the next level, catering to the demands of its ardent followers and bringing them valuable information about the tech world.
About USB Fire Info
Founded by two friends, the online platform has become the go-to place for readers who want to know everything about the latest in the world of technology.
###
Media Contacts:
Gareth Beckham
Phone: 305-467-4339
URL: https://www.usbfireinfo.com/
There is no offer to sell, no solicitation of an offer to buy, and no recommendation of any security or any other product or service in this article. Moreover, nothing contained in this PR should be construed as a recommendation to buy, sell, or hold any investment or security, or to engage in any investment strategy or transaction. It is your responsibility to determine whether any investment, investment strategy, security, or related transaction is appropriate for you based on your investment objectives, financial circumstances, and risk tolerance. Consult your business advisor, attorney, or tax advisor regarding your specific business, legal, or tax situation.