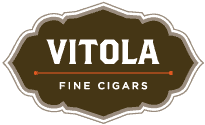 Vitola Fine Cigars Launches New Website to Expand Online Sales
Goal To Be The Best Place To Buy Cigars Online
VITOLA FINE CIGARS is pleased to announce the launch of a new website to expand its online offerings of fine cigars. Their Cigars and More brand is quite popular in Alabama already with five successful retail outlets catering to the cigar needs of their customers.
On their website they feature a wide selection of premium brands in cigars and accessories; and are a full line Davidoff appointed merchant, a Padron Anniversary, and Liga Privada dealer. The company takes pride in the best cigar selection and a lounge in their newly opened store and full bar in Tuscaloosa. For those who prefer to visit the physical store, Vitola Fine Cigars invites you to do much more than just visit and make a purchase. Each and every store is equipped to provide a perfect escape to stop by and enjoy the cigar lounges. The friendly and knowledgeable staff always assist their customers in choosing the perfect cigar.
This commitment to personalized customer service extends to the newly launched website, which aims to cater to the cigar needs of customers from across the United States. The store features best selling brands including:
Davidoff

Liga Privada

La Flor Dominicana

GTO

LCA Limited Cigar Association releases

Perdomo

Oliva

Padron Anniversary
For those who want to experience a good cigar and the ultimate satisfaction that comes with it, you must start at Vitola Fine Cigars. What makes a normal cigar a premium one is that it is made up of long filler tobacco and wrapped in an authentic whole tobacco leaf with no filter and a 100% tobacco leaf binder. A perfect cigar comprises quality, brand, taste, and size. At Vitola Fine Cigars, customers will always find that perfect cigar that they have been looking for. The retail stores also organize cigar 101 classes where participants learn how to pair their cigars with liquor, how to pick a cigar according to their personal taste, etc.
Deciding On The Right Cigar
Quality and brand name recognition are two of the most deciding factors people think about when choosing a cigar. The experts here suggest beginners explore the varieties until they develop a taste profile they like for cigars, their nuances, and discover which one they are inclined to like the most during the process. Depending on the country of origin, the flavor and style keep changing because of the local soil and techniques adopted in farming. The store features cigars in varied sizes and shapes. While figurados come in irregular shapes, the parejos are straight-sided. There's a lot to learn about cigars if you're a beginner, so the team at Vitola Fine Cigars has already started posting useful and informative content you can check out on their blog. While you're there, keep in mind that the website is also home to high-quality accessories such as lighters, cutters, humidors and more.
To learn more visit https://www.vitolafinecigars.com/
About Vitola Fine Cigars
Vitola Fine Cigars is a store that offers premium cigars and accessories. With five successful stores in Birmingham, Trussville, Mountain Brook, Hoover, and Tuscaloosa in Alabama, the store is now launching a new website to boost online sales.
###
Contact
Vitola Fine Cigars
Phone: 205-991-3270
Email: [email protected]
Website: https://www.vitolafinecigars.com/
Content Disclaimer:

DISCLAIMER of Liability. IN NO EVENT SHALL OUR PR COMPANY BE LIABLE OR RESPONSIBLE TO YOU OR ANY OTHER PERSON FOR ANY DIRECT, INDIRECT, INCIDENTAL, CONSEQUENTIAL, SPECIAL, OR EXEMPLARY DAMAGES OF ANY KIND, INCLUDING WITHOUT LIMITATION, LOST PROFITS OR LOST OPPORTUNITIES, EVEN IF ADVISED OF THE POSSIBILITY OF SUCH DAMAGES IN ADVANCE AND REGARDLESS OF THE CAUSE OF ACTION UPON WHICH ANY SUCH CLAIM IS BASED, INCLUDING, WITHOUT LIMITATION, ANY CLAIM ARISING OUT OF OR IN CONNECTION WITH ANY OF THE CONTENT, INCLUDING, WITHOUT LIMITATION, AUDIO, PHOTOGRAPHS, AND VIDEOS, OR OF THE ACCURACY, RELIABILITY, OR LEGALITY OF ANY STATEMENT MADE IN OR OMITTED FROM ANY advertisement, sponsorship, endorsement, testimonial, opinion, or other product-related or service-related statement or review appearing in the Websites or in ANY post or article distributed via the Websites.