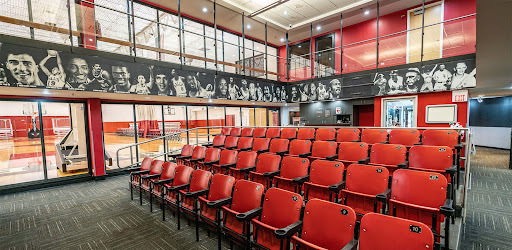 Volleyball Training Illinois - Registrations for Winter Sessions are Open at West Suburban Sports Complex
West Suburban Sports Complex is now accepting registrations for the next winter season of the volleyball training program. The sessions feature professional coaches present to help and guide players.
West Suburban Sports Complex is a top-tier American athletic facility. The institution has just announced that registration for new volleyball players will be open during the winter training sessions. Expert coaches from all over the state will be present to guide young aspiring players and help improve their athletic skills through supervised exercises and workouts.
Coaches on the website of West Suburban Sports Complex have provided insight into how these programs would improve the athletic performance of individuals. Volleyball players will benefit from performance training throughout the winter season. Athletes should expect to see improvements in their vertical leap and blocking ability as a result of these workouts. Professional coaches will assist them in enhancing their stability and flexibility to reduce the risk of injury.
Athletes can develop and achieve short- and long-term goals to gain a significant advantage. The winter volleyball training sessions will allow coaches to monitor players' development throughout the course of a structured exercise, fitness, and strength program that lasts for four weeks. There are many levels of training available for sportspeople, and after they accomplish a certain degree of proficiency or milestone, they can go on to more advanced techniques. This will help coaches fairly assess players' progress and keep them committed.
Each athlete's performance will be the primary focus throughout the winter training sessions, which will feature trainers from all around the state. An assessment of every player's technique will allow coaches to design a training program specific to everyone's needs. Trainers will plan and assign workouts to improve these areas and lower the risk of injury.
In response to a question regarding the upcoming winter volleyball training sessions, a West Suburban Sports Complex representative stated, "Our winter training schedule is designed to maintain the passion of our participants throughout the season. These programs are intended for both new and experienced volleyball players. We welcome athletes of all skill levels to take advantage of West Suburban Sports Complex's premium services and equipment. The facility's purpose is to help players reach their full potential by providing a supportive environment that allows them to be trained by qualified experts. Our staff places a high value on results, giving our athletes the edge they need to succeed in the present and the future."
He added, "These 4 to12 week programs focus on posture and stance to educate players on critical movement patterns for increased speed and output. We're confident that the next generation of athletes and club members can benefit from our experience and dedication. We're happy to provide this one-of-a-kind opportunity, which will be valued by both guests and instructors."
The West Suburban Sports Complex website, https://www.westsuburbansportscomplex.com/ is open to all teams wanting to sign up for the Winter Volleyball Training Sessions. The website has registration information for the program and all other available sessions.
About West Suburban Sports Complex
The West Suburban Sports Complex is a gymnasium located at River Bend Dr. in Lisle, Illinois. The sports complex consists of three high school-sized hardwood basketball courts and fourteen 80-foot x 20-foot baseball practice cages. All the sports areas are fully equipped, and baseball players can request tees, pitching machines, pocket radar, and pitching mounds if needed. The gym also provides private and group lessons to youngsters. The West Suburban Sports Complex currently has basketball, baseball, volleyball, and performance training facilities.
###
West Suburban Sports Complex
6200 River Bend Dr., Lisle, IL 60532
(630) 324-8221
https://www.westsuburbansportscomplex.com/
newsroom: news.38digitalmarket.com

This content is published on behalf of the above source. Please contact them directly for any concern related to the above. 
This press release may contain forward-looking statements. Forward-looking statements describe future expectations, plans, results, or strategies (including product offerings, regulatory plans and business plans) and may change without notice. You are cautioned that such statements are subject to a multitude of risks and uncertainties that could cause future circumstances, events, or results to differ materially from those projected in the forward-looking statements, including the risks that actual results may differ materially from those projected in the forward-looking statements.