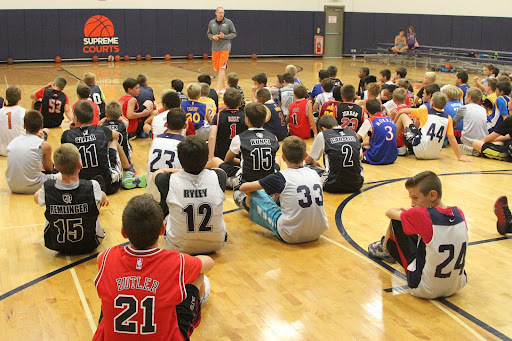 West Suburban High School Fall League Registrations Now Open. CYBN Tournaments Youth Basketball Chicagoland Announce
Chicagoland Youth Basketball Network (CYBN) recently announced that registrations for the high school west suburban fall league for boys and girls is now open.
CYBN is one of Illinois' premier youth basketball organizations. The network recently invited multiple high school teams to sign up for the long-awaited 2022 West Suburban Fall League annual registration. Basketball trainers throughout the state consider it the ideal event for young players to begin a successful winter basketball season because it is the main fall league basketball competition in the West Suburbs.
The event is open to freshmen, senior, undergraduate, and younger school teams from both girls' and boys' high schools. The Fall League at West Suburban High School is open to amateur athletic union (AAU) and student traveling basketball teams. The latest CYBN event, like many others, is a fast-paced contest between teams and athletes with the potential to play their way up to the university level.
The matches will take place on Sundays for the next month and a half. September 18 and October 2, 9, 16, and 23, 2022, are the dates scheduled for the games. Each participating team plays across six Sundays, and the championship features 12 games total, including the finals. Teams can choose to sign up for any Sunday. Registration costs are kept to a minimum in a typical CYBN manner, and any team can sign up for the entire event for only $695.
CYBN has said that slots for the game close fast which is why they are available at a first come first serve basis.
Teams that want to sign up for the West Suburban HS Fall League can do by visiting The CYBN website at https://cybntournaments.com/. Additionally, CYBN's website provides information on how to sign up for the competition and for upcoming games.
Talking about the upcoming fall competition in West Suburban, a CYBN representative stated, "Our winter sports are generally more exciting and competitive, particularly the high school sports matches. Our instructors, families, and even the league officials were extremely delighted with the level of play in the preceding fall league at West Suburban High School. The young athletes' commitment to practice and game performance was evident in the outcomes of their contests. This fall of 2022, we can expect to experience the same thrills as we do each year."
He continued, "The 9th Annual West Suburban HS Fall League is the ideal opportunity for all these talented athletes to polish their skills by participating against other teams in basketball matches. The fact that trainers and talent scouts from all over the nation have gathered particularly to watch our teams play is even more intriguing."
About Chicago Youth Basketball Network
The Chicago Youth Basketball Network (CYBN) is one of Chicago's most recognized and active youth basketball organizations. At present, they serve over 5000 teams, and the number of registrations is growing each year. The organization helps many schools and other organizations save up to $250,000 annually. However, the uptick in the number of teams registering and those that are poised to register will have a positive effect on the sport in general. Although the Chicago Youth Basketball Network isn't a tournament broker and does not invest capital in any basketball team, they provide the school districts and municipalities the opportunity to rent courts at a discounted price. The CYBN and its growing partner network own several gyms in Chicago. The fees are 25% of what they usually are with the same facilities. That means organizations save money and keep the gyms filled; a win-win for everyone.
###
Contact
Chicagoland Youth Basketball Network
888 S Frontenac St Suite 100 Aurora, Il 60504-3170
(331) 684-8608
newsroom: news.38digitalmarket.com

This content is published on behalf of the above source. Please contact them directly for any concern related to the above. 
This press release may contain forward-looking statements. Forward-looking statements describe future expectations, plans, results, or strategies (including product offerings, regulatory plans and business plans) and may change without notice. You are cautioned that such statements are subject to a multitude of risks and uncertainties that could cause future circumstances, events, or results to differ materially from those projected in the forward-looking statements, including the risks that actual results may differ materially from those projected in the forward-looking statements.