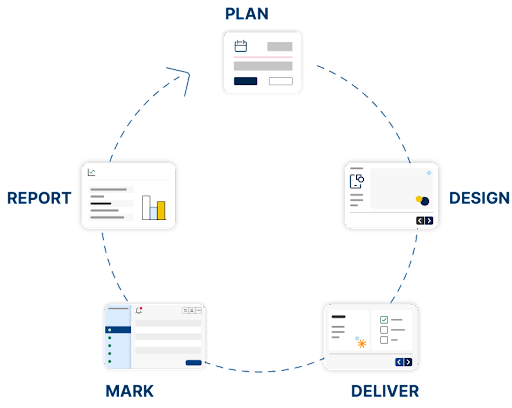 Why Educators Should Transition to Using Digital Assessment Tools, According to Inspera Digital Assessment
Inspera Digital Assessment, the leader in digital assessments and online proctoring management solutions, highlights why educators should transition from pen-and-paper tests to digital assessments.
Inspera Digital Assessments, the European-based leader in digital assessments and online proctoring management solutions, has published its most recent article explaining why educators in all areas of the industry should transition to digital assessment tools and away from pen-and-paper tests. Inspera, now available to educators across the United States, can help with the switch and highlights why it is imperative for students and faculty alike.
Since 2020, Inspera has grown significantly due to faculty and administrators looking for ways to better serve students in hybrid or fully remote environments during the height of the pandemic. Additionally, according to Inspera, digital assessments help eliminate biased testing and create equal opportunity throughout classrooms.
In the article, Inspera outlines how the company can assist educators with a smooth transition into digital assessment and explains some benefits of using technology for proctoring management and test-taking.
A few of these highlights are as follows:
Inspera offers the only end-to-end digital assessment platform in the market

Keep the ability to control and manage test questions based on the curriculum

Eliminate unconscious bias in student grading

The ability to minimize cheating
As an end-to-end digital assessment platform, Inspera provides a single solution for educators during transitioning to online testing. Inspera helps institutions manage roadblocks when transitioning and makes digital assessment work for every classroom. With over 20 years of experience in the ed tech market and a leading global e-assessment provider, Inspera is a trusted partner that genuinely understands the education landscape.
A company representative shares why making the jump to digital assessment platforms will propel the students and faculty forward, leading the education industry to new heights, "I've worked in higher education, technology, and ed tech for nearly a decade, most recently as President of Follett Higher Education. Sourcing and purchasing content from over 6,000 publishers globally, I've directly experienced and influenced how digital course material content has grown in the classroom with the popularity of adaptive courseware, eBooks, and OER. Perhaps the biggest insight from my time at Follett was the intense focus on digital in the classroom teaching content. However, this digital focus did not continue into assessments and exams, which are still primarily paper-based. The impact of Covid-19 was essentially a "forced experiment" where educators were faced with the requirement to look for digital testing and remote proctoring solutions. Since 2020, Inspera Digital Assessment has grown significantly as faculty and administrators were looking for ways to serve students better in hybrid or fully remote environments, and create unbiased testing that drives equity in the classroom."
To learn more about Inspera and the benefits of transitioning to digital assessment platforms, read the full article here https://www.inspera.com/blog
Additionally, the website offers insight into online test proctoring and assessment processes. It also guides users through the diverse range of products for implementing online assessment processes in different industries.
About Inspera
Inspera is a leading-edge European digital assessment provider providing test-takers with equal opportunities to prove their skills authentically and fully digitally. Inspera empowers colleges and universities to deliver secure assessments, standardized tests, open and closed book exams, and formative and diagnostics tests, either on-site or fully remotely. The company's unique end-to-end platform and remote proctoring services are enhanced by customer service support, ensuring successful institution-wide adoption and rollout. Founded in 1999, Inspera is on a mission to improve education on a global scale. With more than 200 dedicated EdTech entrepreneurs collaborating to revolutionize the assessment process. www.inspera.com/us
###
Media Contact
Inspera USA, Inc.
20 N. Upper Wacker Drive
Suite 1151
Chicago, Il 60606
Website: https://www.inspera.com/us
Email: samantha.swick@inspera.com
newsroom: news.38digitalmarket.com