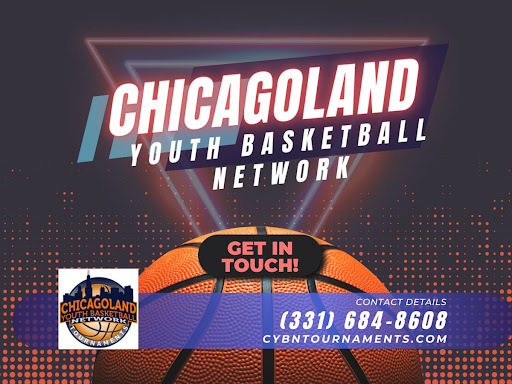 Youth Basketball Leagues IL Team Registrations For West Suburban Now Open Through Chicagoland Youth Basketball Network
The Chicagoland Youth Basketball Network is now accepting team registrations for West Suburban Youth Leagues.
The Chicagoland Youth Basketball Network (CYBN), the best youth basketball facility in the state, is accepting registrations for the much-anticipated West Suburban Youth League. CYBN is officially accepting entries for boys' and girls' youth basketball teams. Teams interested in participating in this fan-favorite basketball competition are urged to sign up before the available spots are filled. Given that this is the premier winter league basketball game in the Western Suburbs, sports trainers from across the state view this occasion as the ideal chance for young players to begin a successful winter basketball season.
Players can participate in the West Suburban Youth League during the winter and play two games per weekend. Members of the team enjoy the 2-game format, which features "Champions League Weekend" for every round and features competitive games. With more than 200 teams competing, the West Suburban Youth League is arguably the best winter basketball games in the area. The winter season features MVPs in every game and league scheduling that avoids playing the same teams. There is a suitable game schedule where kids can select their own times.
The West Suburban Youth Leagues provide teams with excellent coaches and engaging sessions and maintain the highest gameplay standards in organized and competitive matches. Each season, these teams of student-athletes can play in between thirty and forty league and competitive matches while using the best on-campus athletic resources.
In response to a question regarding the upcoming West Suburban Youth League, a representative of CYBN stated, "Our winter games are quite exciting and challenging, especially the high school sports playoffs. The level of competition and gameplay seen in these young players during the last few leagues was highly praised by our coaches, parents, and league officials. Just a look at the scores, and you will see the effort put in by the young teams preparing for their future at the national level. They are committed to training and reaching their peak potential. We anticipate some nail-biting games this year."
He continued by saying this. "At the West Suburban Youth League, these young basketball players can showcase their skills in professionally organized basketball games. They are performing for trainers and team managers, who have gathered solely to witness their gaming abilities."
The CYBN website, https://cybntournaments.com/, is open for all teams to sign up for the West Suburban Youth League. The registration information for this competition and all other competitions with available spaces for potential players can be found on the CYBN's website.
About Chicago Youth Basketball Network
The Chicago Youth Basketball Network (CYBN) is one of Chicago's most recognized and active youth basketball organizations. At present, they serve over 5000 teams, and the number of registrations is growing each year. The organization helps many schools and other organizations save up to $250,000 annually. However, the uptick in the number of teams registering and those that are poised to register will have a positive effect on the sport in general. Although the Chicago Youth Basketball Network isn't a tournament broker and does not invest capital in any basketball team, they provide the school districts and municipalities the opportunity to rent courts at a discounted price. The CYBN and its growing partner network own several gyms in Chicago. The fees are 25% of what they usually are with the same facilities. That means organizations save money and keep the gyms filled; a win-win for everyone.
###
Contact
Chicagoland Youth Basketball Network
888 S Frontenac St Suite 100 Aurora, Il 60504-3170
(331) 684-8608
newsroom: news.38digitalmarket.com

This content is published on behalf of the above source. Please contact them directly for any concern related to the above. 
This press release may contain forward-looking statements. Forward-looking statements describe future expectations, plans, results, or strategies (including product offerings, regulatory plans and business plans) and may change without notice. You are cautioned that such statements are subject to a multitude of risks and uncertainties that could cause future circumstances, events, or results to differ materially from those projected in the forward-looking statements, including the risks that actual results may differ materially from those projected in the forward-looking statements.