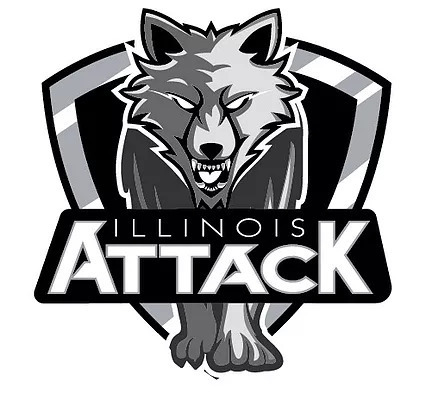 Youth Basketball Summer Program, Illinois Attack, Registration Announced by Supreme Courts Basketball
Supreme Courts Basketball announces limited registrations for youth basketball program Illinois Attack Girls and Boys teams. For players interested in the chance to train and play with professionals
Supreme Courts Basketball announces the availability of the last few spots for their youth basketball summer program, Illinois Attack. Limited registrations are still open for the Attack Elite training program, Attack summer camps for boys and girls, and Illinois Attack Girls and Boys team tryouts.
Youth basketball players interested in joining the Attack Elite summer training program will receive Individual Skills Training, where they will attend 60-minute training sessions with professional coaches dedicated to polishing their basketball skills. They will also participate in Team Building Conditioning Performance Training, a 60-minute session to improve athleticism, strength, conditioning, and team building. The team-building training will be conducted by experienced trainers from Fitness Freedom at the Supreme Courts premises.
Youth basketball players still looking forward to summer camps can join the Illinois Attack Summer Camps for Boys in grades from 3rd to 9th, with a few spots available as the program begins on July 25th, 2022. The registration fee for this camp is $175, and it will be conducted by Coach Tyson Chapman.
The Illinois Attack Summer Camp for Girls from grades 3rd to 9th is also offering the last chance for girls' youth basketball players to avail the few remaining spots in the camp, with the program commencing on July 18th, 2022, for a $125 registration fee. This camp will be coached by Josh Towle.
The Illinois Attack Girls program is well-known for its advanced skill development, enhancement of gaming capabilities, and tryouts for the upcoming season begin on August 4th, 2022. Players from grade 3rd to grade 8th can appear for the tryout after paying the registration fee of $25.
The Illinois Attack Boys Tryouts for the next season are scheduled to start on August 1st, 2022, from grade 3rd to grade 8th, and on August 7th, 2022, for players from grade 9th to grade 12th. The registration charges for both grade levels are $25. All other additional season pricing details can be viewed on Supreme Courts Basketball's official website.
Youth basketball players interested in finding out about the summer programs, registration details, and all the remaining spots for the Illinois Attack teams can visit the Supreme Courts Basketball website at https://www.supremecourtsbasketball.com/.
A Supreme Courts basketball coach described the summer training programs at the gymnasium as "I've witnessed firsthand at our summer programs, all the positive effects that attention to detail and simply taking a child under your wing can have on their confidence. I find great satisfaction in skill development, coaching, and other related fields because I get to watch the children improve, mature, and realize their aspirations. I enjoy it watching kids develop sports skills."
He added, "These young athletes will acquire knowledge and abilities necessary to outperform their rivals in basketball games with an opportunity to play in collegiate sports and even go pro. The summer league games are the ideal setting for the young teams to sharpen their game knowledge and compete in a professional setting."
About Supreme Courts
Chicago-based Supreme Courts is one of the most trusted and highly reputed professional basketball courts in the city, with a state-of-the-art gymnasium. At present, the facilities consist of large, full-sized courts that are mainly designed to play tournaments. In addition, Supreme Courts is also the battleground for many youth basketball teams, playing across various tournaments each year. The court has received recognition for providing 'best in class facilities' to young basketball players who aspire to play professionally.
###
Contact
Supreme Courts Basketball
888 Frontenac Street Aurora, Illinois 60504
Phone: (630) 340-4645
Email: [email protected]
Website: https://www.supremecourtsbasketball.com/
newsroom: news.38digitalmarket.com

This content is published on behalf of the above source. Please contact them directly for any concern related to the above. 
This press release may contain forward-looking statements. Forward-looking statements describe future expectations, plans, results, or strategies (including product offerings, regulatory plans and business plans) and may change without notice. You are cautioned that such statements are subject to a multitude of risks and uncertainties that could cause future circumstances, events, or results to differ materially from those projected in the forward-looking statements, including the risks that actual results may differ materially from those projected in the forward-looking statements.