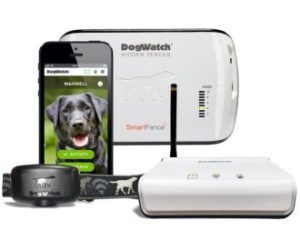 Zoolio, New Zealand's Official DogWatch Hidden Fence Installer Introduces SmartFence®
A Device that Tracks Pet's Movement & Activities and Sends Notifications when Pets Challenge the Boundary
Zoolio, New Zealand's official DogWatch Hidden Fence installer introduces SmartFence®, a device to track pets' movements, activities and sends notifications if the pets challenge the boundary. SmartFence® is an underground electric dog fence that combines a patented FM radio signal and the features of another product ProFence to create a safe, customized, and full-fledged hidden fence system for the pet. This device is equipped to alert the users about battery status, boundary wire, power loss, collar connectivity, and transmitter connectivity. The device can also be used to set alerts for emails and/or text notifications. Additional contacts too can be added such as pet sitters, dog walkers, or other family members.
The best thing about SmartFence® is that it allows users to add and track multiple pets within the SmartFence WebApp thereby creating separate pet profiles for each pet. This electric dog fence can track and monitor the activity of the pet and classifies the information on a daily, weekly, and monthly basis. The device is backed by SafeLink® FM technology and safety features through AutoMemory®, TattleTale, and SmartFence® WebApp alerts. All the settings can be customized based on the breed, age, and specific training needs. "Amazing! Got the underground dog fencing. What a lifesaver! Best company and best training when completed - First-class service", says a happy customer.
This brand is known for its outdoor hidden dog fences, hidden cat fences, indoor boundaries, and training products. ProFence is yet another owner-friendly pet containment backed by the SafeLink® FM technology and various other industry-leading safety features that give the pet parents peace of mind. While SmartFence is considered to be the next-gen hidden dog fence, ProFence is one of the bestselling electric dog fence in NZ. The 1200Fence is another model in the hidden fences category. It is equipped with all safety features and offers the same reliability and quality barring fewer setting options when compared to the ProFence. For those who are looking for budget-friendly yet reliable options, 1200Fecne is the right pick.
Zoolio is also known for its safest indoor boundary systems and solutions to restrict pets to specific areas inside the home. The two versions available in this category are MB-1 indoor/ outdoor mobile boundary and the MB-2 dual function indoor boundary. These devices are custom-tailored as per the needs of the pet parents. Customized solutions can be offered for furniture, dining area, kitchen, outside door, laundry, terrace, and other specific areas. The website also features training products such as the No-Bark collar, Remote trainer, and Leash trainer which make dog walking look and feel like a walk in the park.
To learn more visit https://zoolio.co.nz/
About Zoolio
Zoolio is New Zealand's official DogWatch hidden fence installers. This leading brand offers the smartest pet containment system with a 99% success rate guaranteed. They offer indoor boundary installation and hidden dog fence installation in Auckland, Whangarei, Pukekohe, Waiuku, Hamilton, and Tauranga.
###
Contact
Zoolio
Phone: 027-495-7473
Email: [email protected]
Website: https://zoolio.co.nz/