38 Digital Market News
SEO Company in CHAGRIN FALLS
Stories:
News - Press Releases - Blogs
July 31, 2020 Glasgow, Scotland: After nearly two decades in the Digital marketing industry, expert SEO consultant Craig Campbell has released an in-depth virtual marketing course on YouTube. The course is free to take and open to anyone interested in increasing their Google ranking. Campbell's class will cover key topics including how to set up an organic link-building campaign and how to l...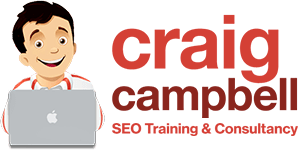 July 23
AKRON, OHIO, July 22, 2020—In the wake of the ongoing COVID-19 pandemic, children are more isolated and disconnected than ever before. In an effort to provide kids with a connection and some summer fun, Big Brothers Big Sisters of Summit, Medina, & Stark Counties, Inc. has partnered with nonprofit ANIMO Health for their first-ever Summer Video Contest. "We cannot wait to see the creat...

July 14
Cleveland, OH – 14th July 2020 – 38 Digital Market, Cleveland's Digital Marketing Agency is known for its customized SEO and content marketing solutions is pleased to announce that they have acquired a new marketing client Booze-Up. They are the founders of on-demand alcohol delivery services in London who deliver premier liquor, cigarettes, soft drinks, snacks, and extras to customers orderi...

July 13
Running the Bases today with Ashleigh Fletcher the CEO & Founder of Booze-Up – an on-demand alcohol delivery service from London, U.K.  Booze-Up is the pioneering company for on-demand alcohol delivery in the U.K. Born out of the question "What doesn't exist?", Ashleigh Fletcher started Booze-Up 12 years ago and has been going strong ever since with 20 team members – and still growing. Cat...